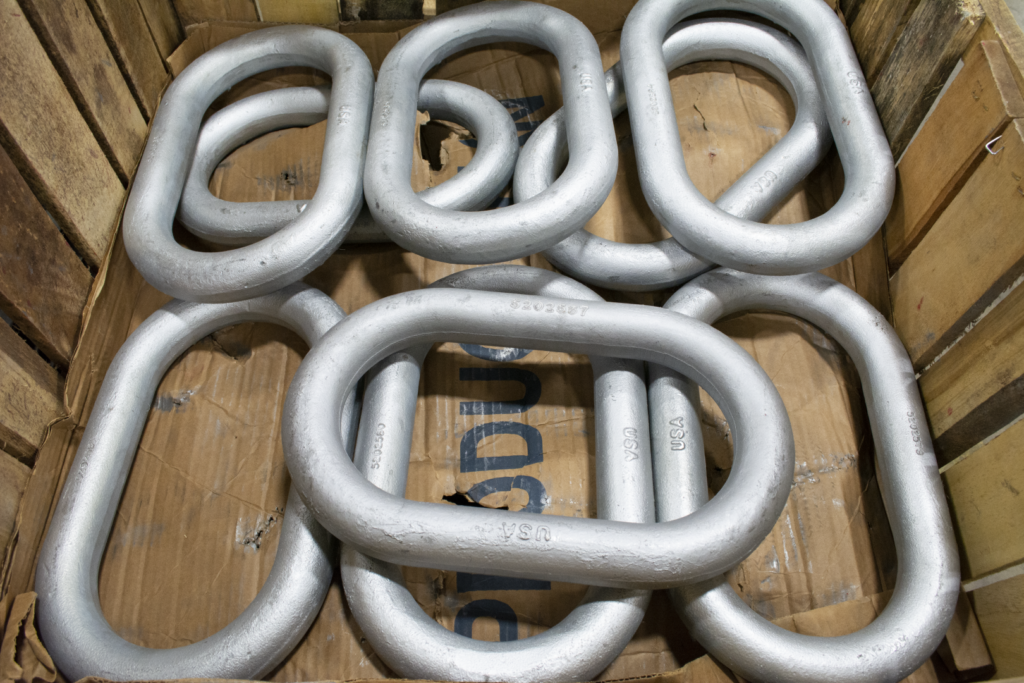 Master links and rings are rigging hardware, consisting of just a single metal loop. The most common style is oblong shaped but they can also be round or pear shaped.   
They are used as a connection point for sling assemblies, usually for one, two, three or four leg configurations – using wire rope, chain or synthetic legs.  Sometimes referred to as collector links, they can collect multiple pieces to a single link.  They are very often the connection point to the lifting device.   
Contact an I&I Sling Product Advisor to assist with choosing the correct master link for your rigging assembly.