Full-Service Rigging Manufacturer and Distributor in North Carolina
I&I Sling Greensboro, NC is a family-owned domestic lifting sling manufacturer and a distributor of overhead lifting hardware such as shackles and spreader beams. We provide our customers with rigging equipment from the leading manufacturers in the overhead lifting industry. I&I Sling Greensboro North Carolina is one of six branches that stocks, fabricates lifting equipment and services the East Coast USA, our customers span industries such as military, manufacturing, power generation, transportation, and construction across southwestern Virginia, the Carolinas, and Georgia.
Our number one goal is to provide our customers with quality overhead lifting and rigging products to keep your crew safe while they accomplish their job. No matter how big or small the lift, if you are looking for a rigging shop in NC, we can provide your rigging solution.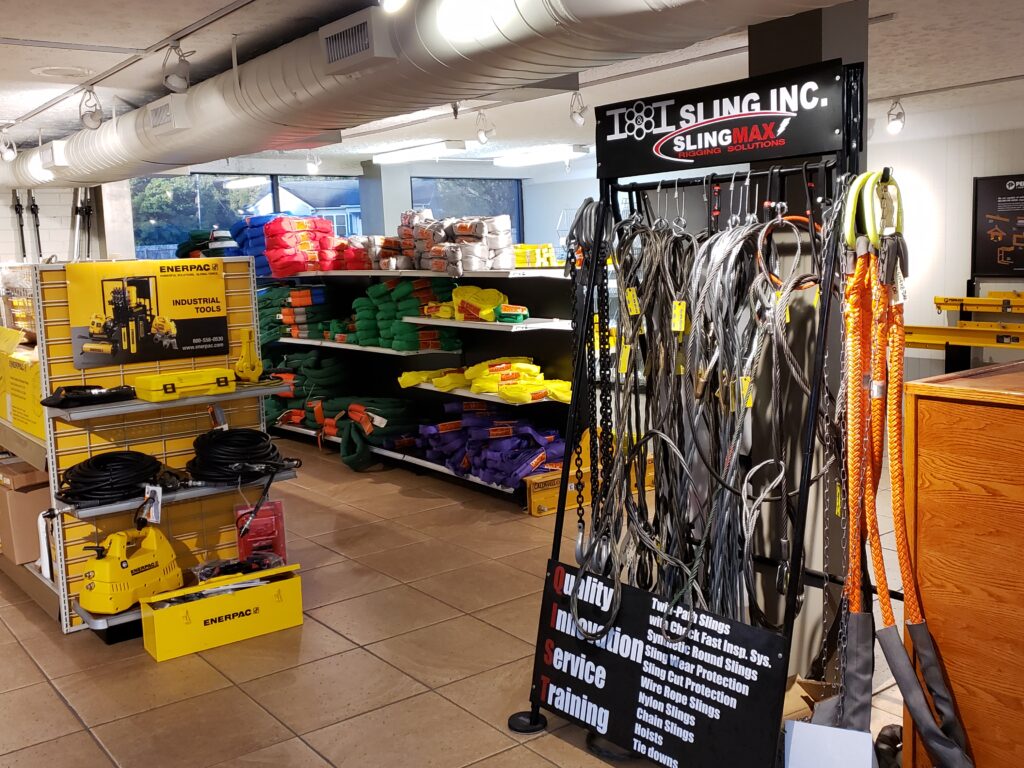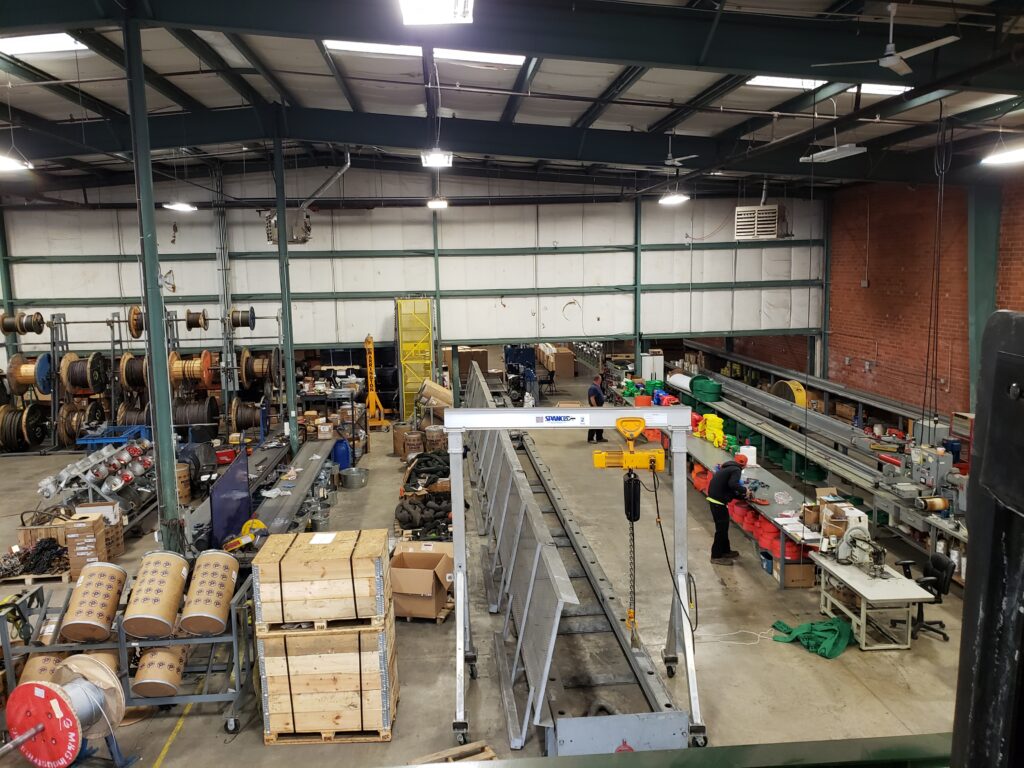 Custom Fabrication by Leading Experts
Our fabricating experts have 100+ years of combined experience with nylon/poly web, wire rope, chain, polyester round slings, and Slingmax® synthetic Twin-Path® slings. Whether you need to lift 10 pounds or 350,000 pounds, we can build a sling for your job.
Our various fabrication departments are specialized to produce the highest-quality products:
Nylon Department.

Eye to eye, endless nylon, and polyester web slings.
Wire Rope Department.

Flemish Eye, wire rope choker, Gator-Laid, Tri-Flex, and T&D slings, plus multi-leg wire rope bridles, button assemblies, and spelter socket assemblies.

Synthetic Department.

Endless or eye-to-eye style polyester and Twin-Path® slings with multiple leg options available.
The solutions don't end there. We also offer canister tank carriers, glass panel slings, net slings, mechanical chain slings, wide body roller slings, and other custom lifting solutions. And we carry a variety of shackles, hooks, turnbuckles, swivel hoist rings, and chain hoist options to choose from in our stock.
Service That Goes Above and Beyond
We offer several additional services to ensure the success of your lift:
Transportation tie down straps, winch lines, and binders to fit most of your hauling needs
Winches, gantries, and below the hook lifting devices
Lifting hoists and/or clamps (including repair and recertification)
Proof testing services for slings and lifting fixtures up to 350,000 lbs
Documented, onsite, monthly, quarterly, or annual sling and rigging inspections
Professional training classes held onsite or at our Greensboro Learning Center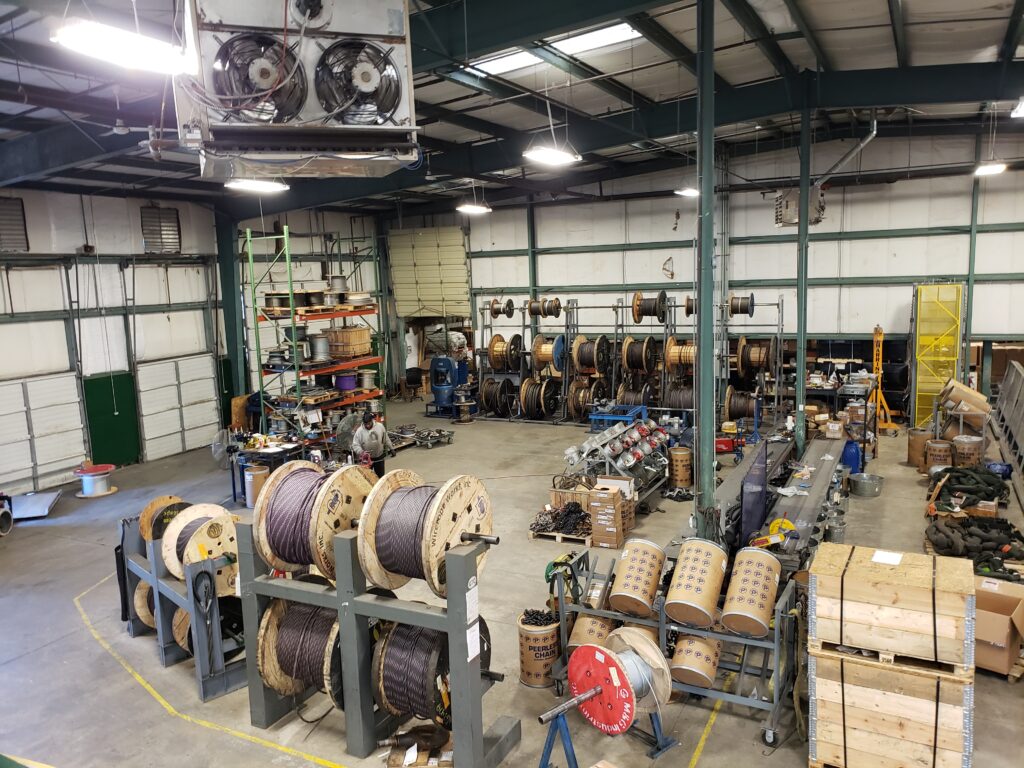 Do you have a special application and are unsure how to handle the lift? Our product advisors are here to discuss your options. Contact our friendly, knowledgeable team with all your rigging-related questions and needs. Call or email us today.