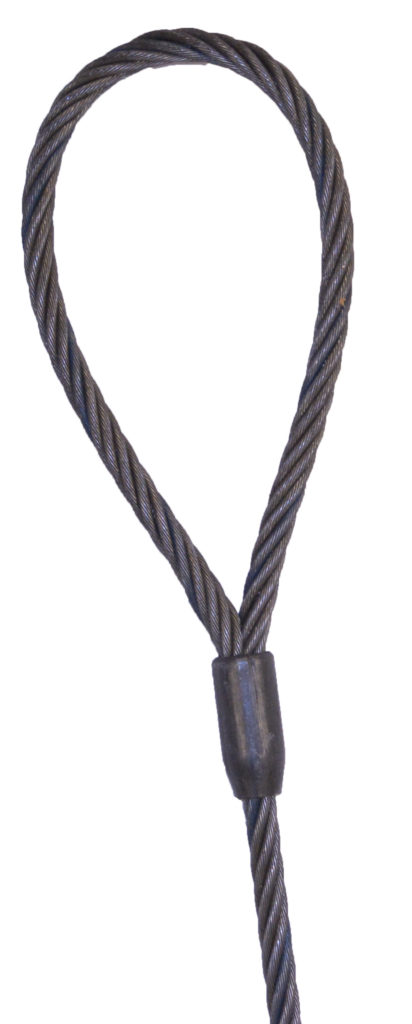 Wire rope slings are general purpose slings that work well in all hitches, including straight line, choker and basket.  Flemish eye slings are able to be constructed from almost any type of wire rope, and are the most widely used slings for general material handling.  I&I Sling can construct flemish eye slings from ¼" to 2-½" diameter at any length.  If you need a wire rope sling with the most flexibility, and a lower required D/d, Tri-Flex Slings may be your solution.  Economical with larger finished diameters (1" and above), Tri-Flex slings are a great solution and available in up to 5" finished diameter.
Mechanically Spliced for Safety
I&I Sling wire rope slings are mechanically spliced. Compared to loop back or turn back slings, mechanically spliced slings are considered to be the safer option due to the backup redundancy of the splice in the eye. This splice can keep the sling eye together in a situation where the pressed sleeve fails. Flemish Eye slings are fabricated at your local I&I Sling branch location with domestically sourced wire rope.  Tight length tolerances are available, wire rope slings can be constructed with +/- the diameter of the rope or in matching sets.  Flemish eye slings are compliant with ASME B30.9 and can be proof tested to twice the working load limit.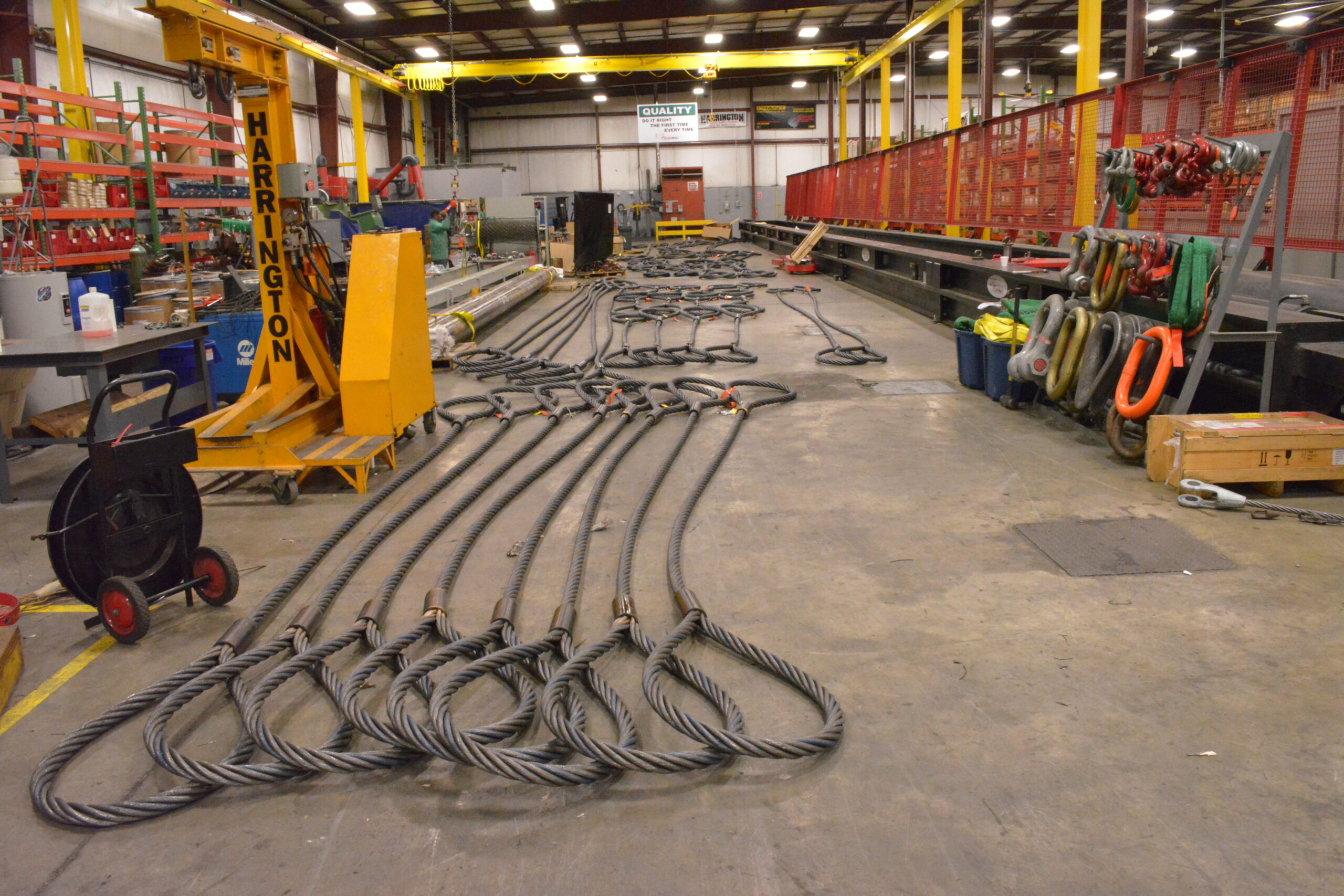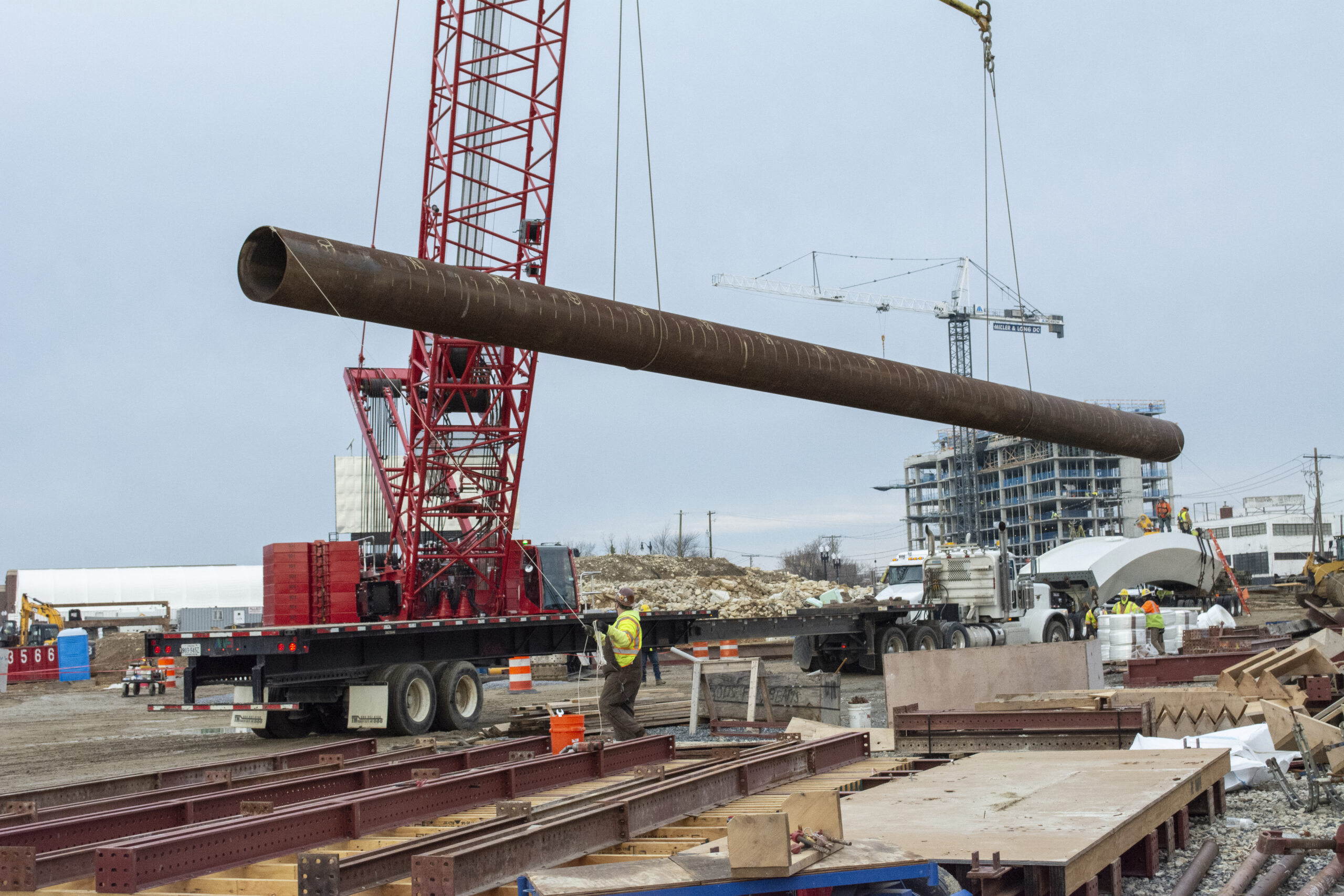 Commonly constructed with 6x19 or 6x36 Extra Improved Plow (EIP) wire rope, Flemish eye slings can be made with almost any wire rope.  Including:
Stainless Steel
Galvanized
Cable Laid
Coated
Additionally a wide variety of attachments are available to add to your wire rope sling.  Heavy duty thimbles can be added to your wire rope sling to offer a more durable connection to the hardware and to resist kinking.  Sling hooks, sorting hooks, sliding choker hooks, shackles, or even turnbuckles can be spliced or attached directly onto your flemish eye sling.
The diameter of the object or connection point being lifted can affect the capacity of the wire rope sling.  To achieve maximum efficiency the D/d ratio of a wire rope sling should be at least 25:1 in the body or 5:1 in the eye.  For example if using a 1" wire sling to pick up an object that is 25" in a basket, there is a 100% efficiency maintained.  If the object is less than 25" the maximum working load would have to be derated.
| | |
| --- | --- |
| D/d Ratio | Efficiency |
| 25 | 100% |
| 20 | 92% |
| 15 | 88% |
| 10 | 86% |
| 5 | 78% |
| 4 | 75% |
| 3 | 71% |
| 2 | 65% |
| 1 | 50% |