The Northeast's Premier Rigging Manufacturer and Supplier
I&I Sling Norwood is a family-owned business servicing the entire northeast United States, including Maine, New Hampshire, Vermont, Massachusetts, Rhode Island, Connecticut, and New York. We support clients in the utility, construction, manufacturing, shipping, salvage, military, nuclear power, and tree services industries.
We are a full-service ISO 9001-registered rigging shop committed to quality, innovation, service, and training.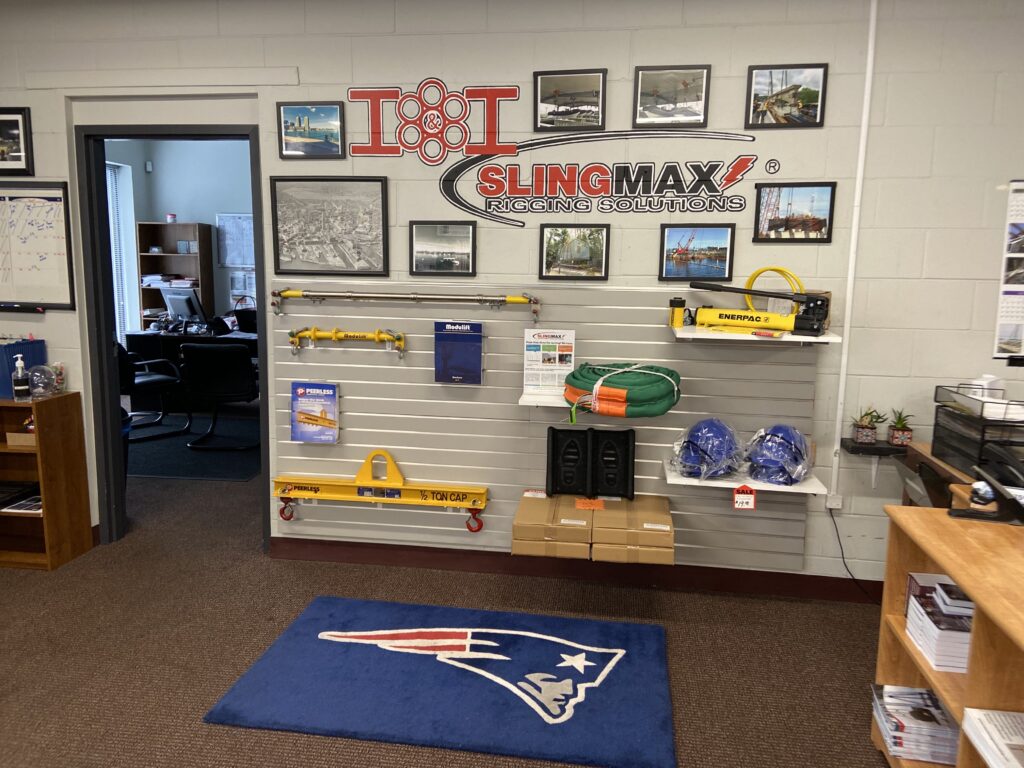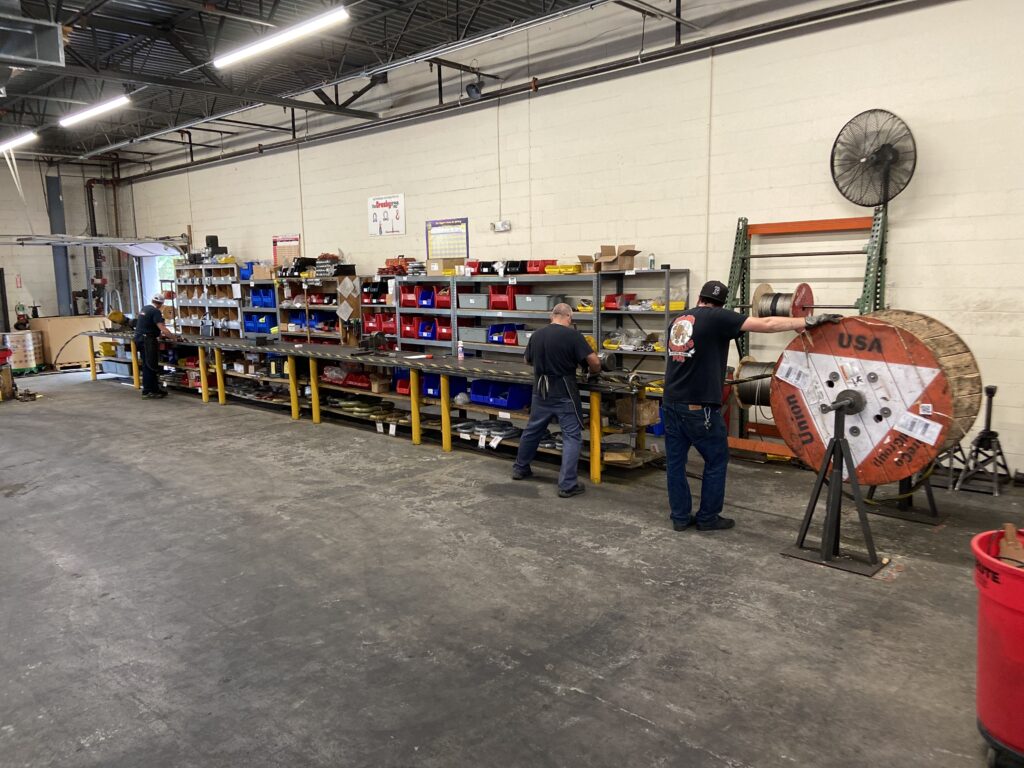 Full-Service Rigging Solutions
As your one-stop-shop for everything related to the rigging and overhead lifting industries, we manufacture:
Nylon web slings
Polyester web slings
Twin-Path® and single-path round slings
Wire rope slings
Chain slings
and special custom order requests.
With the largest pull test machine in the New England area, we have the capability to recertify and test up to 600,000 lbs. Slings and hardware can be inspected, proof tested, serialized, and tagged with rated capacity for traceability.
Extensive Stock Ready for Delivery
In order to provide quick services and solutions, I&I Sling Norwood keeps an extensive stock of the most popular rigging from the top suppliers in the industry, such as Slingmax® Rigging Solutions, Crosby, Harrington, Peerless, CM, Yoke, Gunnebo, Modulift, Caldwell, Rud, Suncor Stainless, Tractel, and Van Beest.
Our dedicated team goes above and beyond to provide the highest level of customer service, including delivery to your job site along with pickup or freight shipping.
We look forward to helping you with your rigging needs. Our inside and outside product advisors are NCCCO certified to provide the expertise you need to get the job done right. Call or send us an email today.
I&I Sling Norwood, MA
1400 Providence Highway Bldg 3 Suite 3000
Norwood, MA 02062
781-575-0600