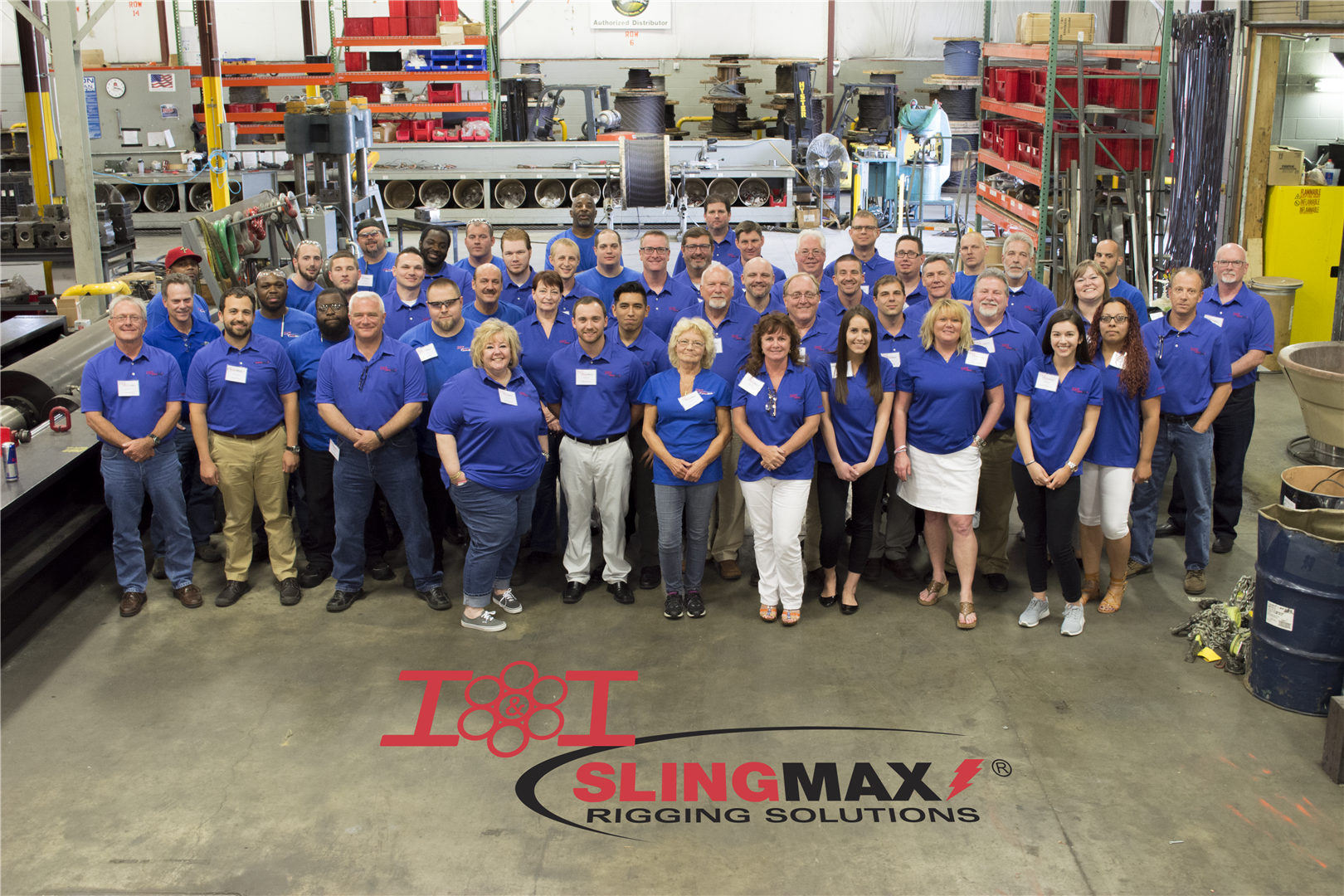 Quality American Manufacturing
I & I Sling, Inc. is a manufacturing company servicing the crane and heavy lift industry with six manufacturing plants strategically located to service the entire East Coast. 
We fabricate custom slings, supply rigging hardware and hoists, and provide testing, engineering, and repair services at all six full-service locations. We also provide products from the most trusted rigging equipment suppliers in the US, including Slingmax® Rigging Solutions and the Crosby Group.  I&I Sling employs over 100 workers dedicated to Quality, Innovation, Service, and Training.
Our products meet or exceed nuclear safety standards.  Therefore, they can pass anywhere.
American-made lifting products

Equipment inspection, testing, and repair, with proof-testing capability to 1.2-million lbs.

Crane and rigging assessments to improve safety and efficiency
We lead the industry in R&D including our newest product - Smart Sling™ Technology.  
Develop patents and trademarks supporting the Slingmax® Rigging Solutions product line

 

Continuous testing and technical analysis supporting the Rigging Industry

We serve on associations which write and revise industry standards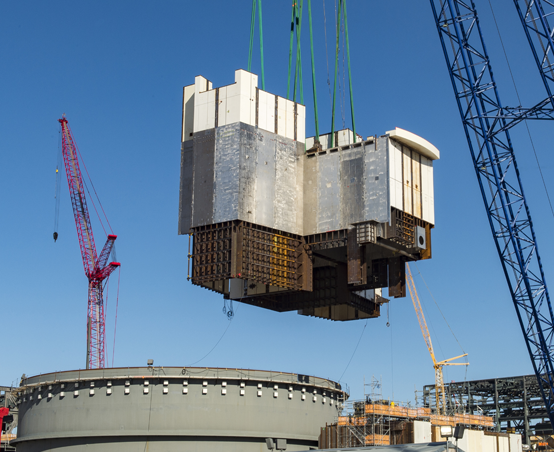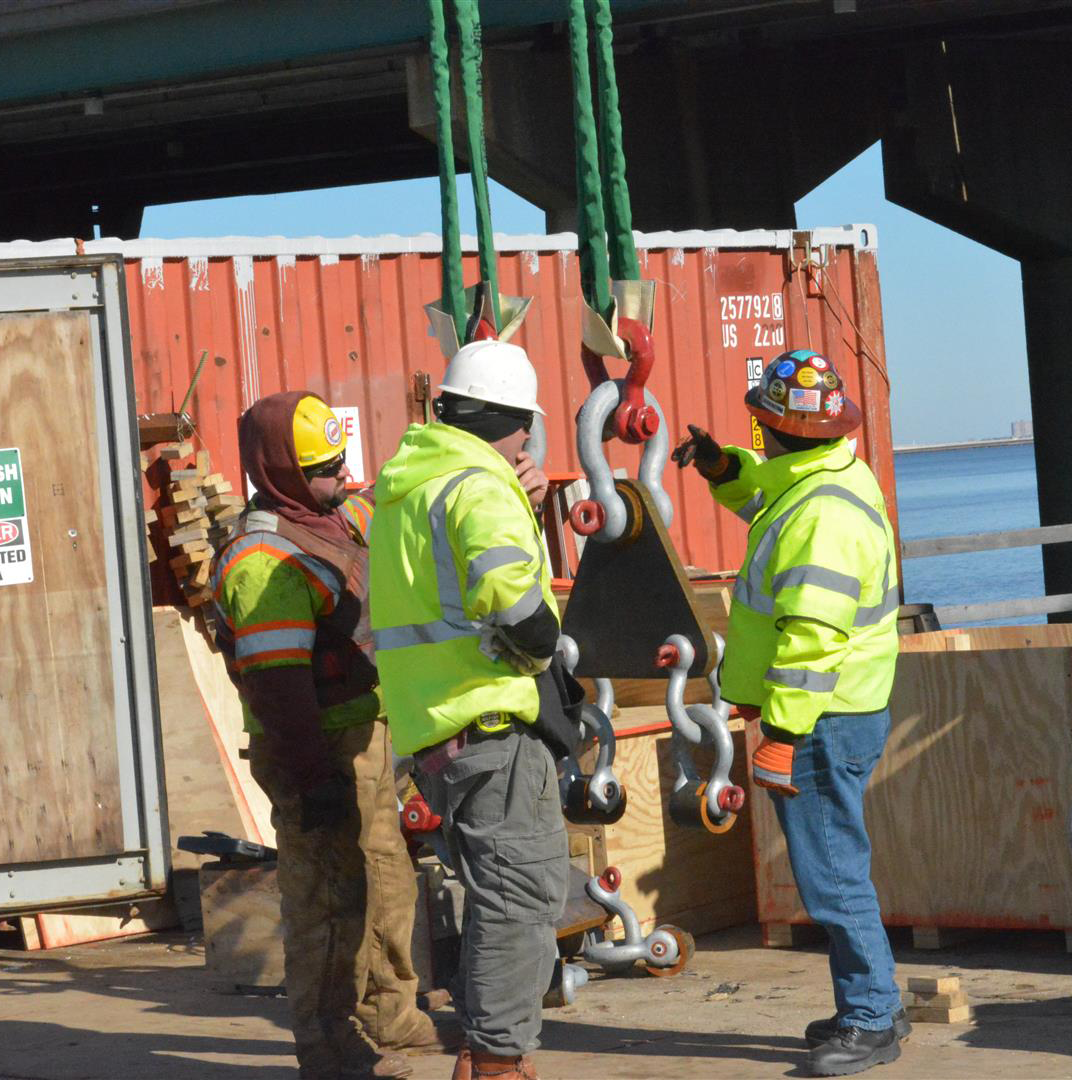 With 24/7 Overhead Lifting support, we understand your job isn't on a fixed schedule.  We're here to help whenever that may be. 
Equipment inspection, repair and recertification programs

Ten calibrated test machines up to 600 ton capacity

Full time engineers and NCCCO certified rigging experts on staff
Exceptional, hands-on training courses wherever you need us - your location or ours.
Rigging and Signalperson training utilizing the latest applications and techniques

Taught by NCCCO-certified riggers, crane and equipment operators, and safety professionals

Toolbox talks and lunch-and-learns
Family Owned. Forward Thinking.
A family owned company since 1963, Scott St. Germain took over as President in 2008, leading the continued innovation of rigging technology and company growth.  Scott St. Germain also served as President of the Associated Wire Rope Fabricators and is a member of the Young Presidents Organization (YPO), Philadelphia chapter.
Scott St. Germain earned his B.S. degree from Kutztown University in 1991. He is heavily involved in the innovation of new products and holds five US patents on high performance roundslings with several US and international applications pending.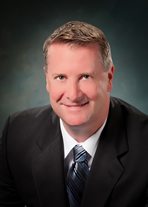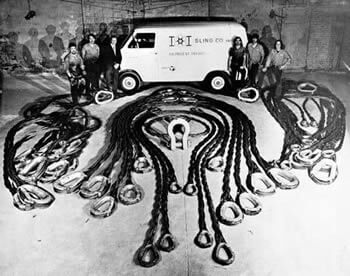 I&I Sling, Inc. has been servicing the crane and heavy lift industry for nearly 60 years. I&I Sling was founded by Dennis St. Germain, who started the business by splicing rope out of his garage in Folcroft, PA.  Years later Dennis invented the first high-performance roundsling in the United States, known as the Twin-Path™ Sling.
We continue our mission of focusing on customer service and innovation - whether we're manufacturing trusted rigging products, designing custom lifting solutions, or bringing toolbox training sessions to a jobsite, we are proud to go above and beyond to help our clients succeed.