Premier Mid-Atlantic Rigging Manufacturer and Supplier
Since 1989, I&I Sling Lorton has serviced the Virginia, Maryland, and Washington DC region, providing rigging products and solutions for the construction, transportation, utility, manufacturing, and military markets. Located in Lorton, VA, we routinely deliver products to Washington DC, Baltimore, Richmond, and surrounding areas.
Our motto is "do it right the first time, every time." I&I Sling Lorton has knowledgeable sales and production teams that will go the extra mile to ensure you get the rigging products you need, when you need them.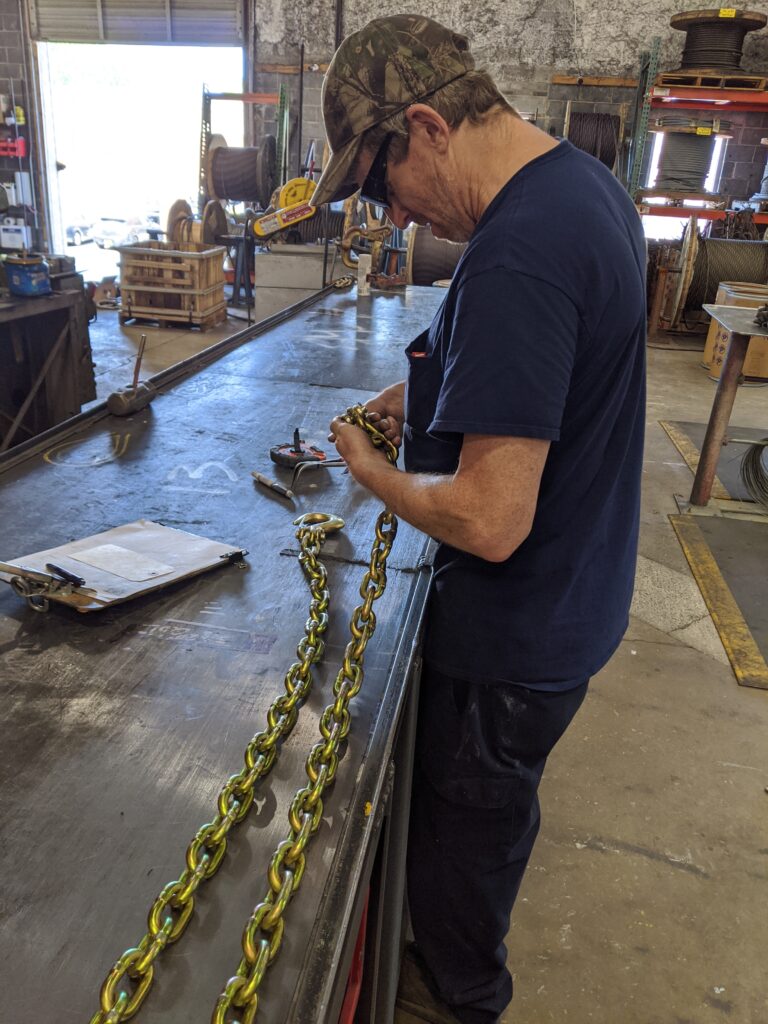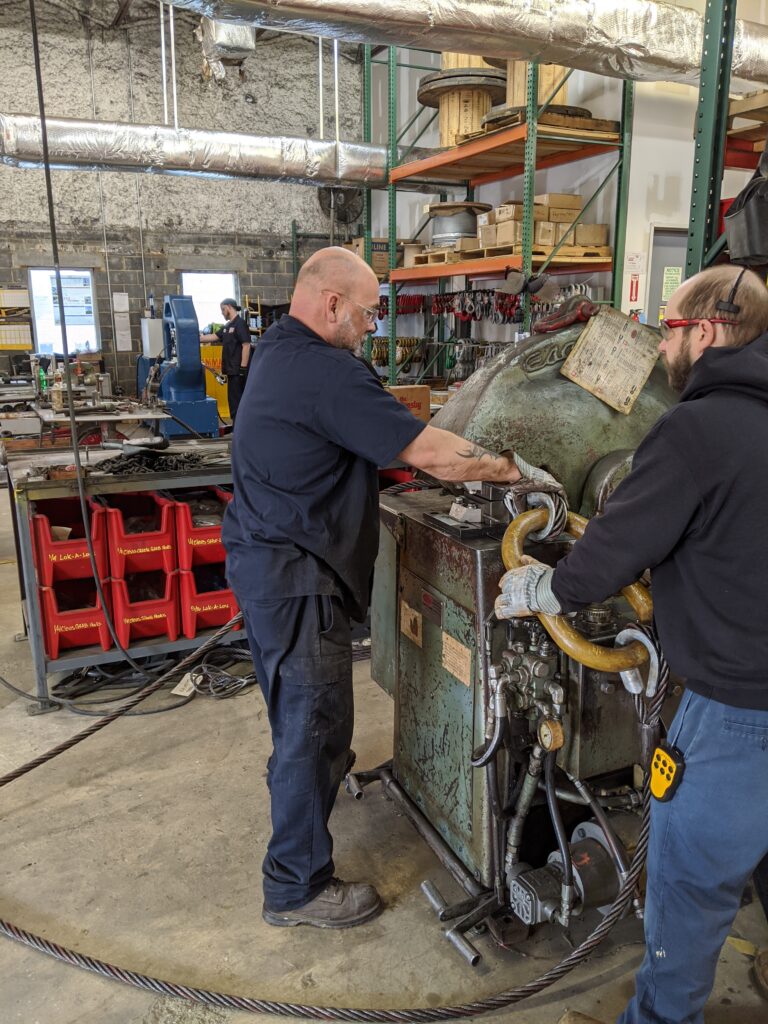 High-Quality Fabricator and Supplier
We produce and supply the highest-quality products for our customers in the overhead lifting industry, backed by our ISO 9001-certified quality management system. Whether the lift is big or small, we can provide innovative and timely solutions to help you get the job done.
Products made in our shop include:
Polyester round slings
Synthetic web slings
Wire rope slings
Alloy chain slings
In addition to fabricating slings, we are also a stocking distributor for Crosby, Harrington Hoists, Peerless Chain, and other market leaders in the rigging hardware industry. I&I Sling Lorton is fully stocked with all types of rigging hardware including shackles, rings, hooks, clips, lever hoists, and much more.
Training, Testing, and Repair
Our Product Advisors are NCCCO-certified riggers and understand what products are best for various rigging applications. If you're having issues with a product, one of our expert staff members will be happy to help determine the cause and provide training if needed.
And the services don't end there. Need proof test certificates? We have proof testing capabilities up to 350,000 lbs with our calibrated testing equipment. Missing a tag on your chain sling? We repair and recertify all types of rigging equipment routinely.
Order your rigging products from local experts with exceptional customer service. Our knowledgeable Product Advisors are available to help with all your rigging-related questions and needs. Call or email us today.
I&I Sling Lorton, VA
7403 Lockport Pl
Lorton, VA 22079
(703) 550-9405