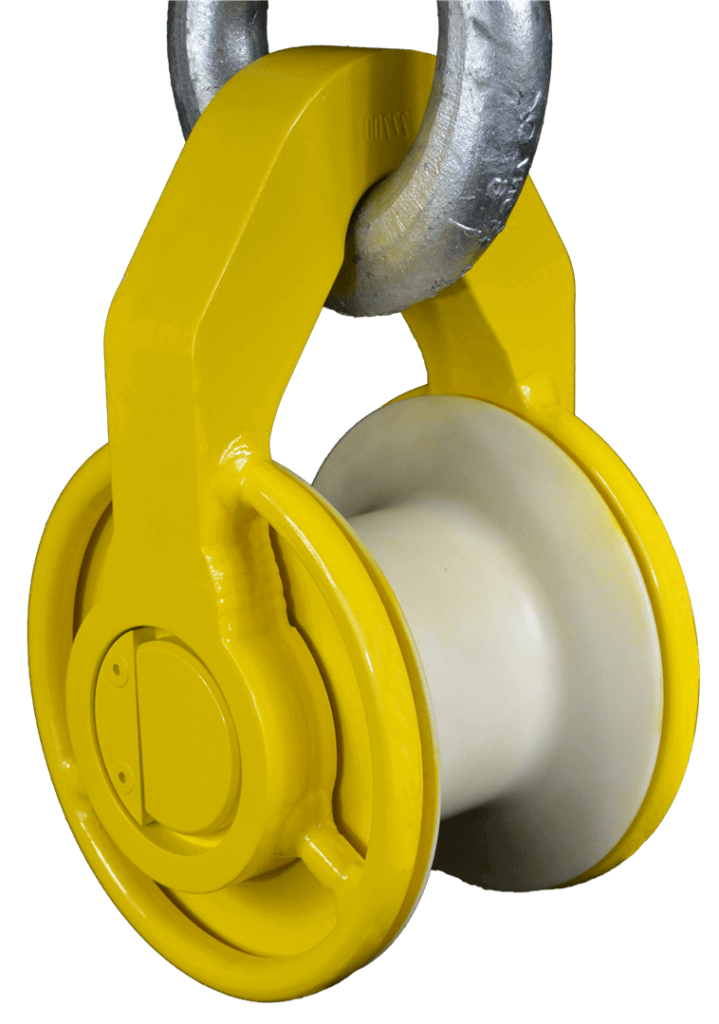 Synthetic slings and rigging have become the preferred choice for riggers around the world. Their versatility and light weight make them ideal for heavy lifts especially in harsh conditions or navigating tight schedules.  Many customers requested information on rolling blocks that can be used with synthetic round slings, however the options were expensive snatch blocks that could only be used with wire rope products. Slingmax® Rigging Solutions listened to customer requests and developed the Synthetic Equalizer Block, which is the only rolling block for synthetic slings.
Perform Level Lifts With Ease
Ensuring a level lift can be a demanding task for any rigger.  The Equalizer Block takes away the guesswork and automatically adjusts to ensure an even and level lift.  Simply place a Twin-Path Sling through the equalizer block in an inverted basket and hook it up.  Rather than adjusting slings and hooks prior to completing a lift, the Equalizer Block will automatically adjust itself when load is put on the device from the sling. This product includes a synthetic sheave that is specifically designed to grip the sling jacket of a Twin-Path® Extra Sling. Typically, Synthetic Equalizer Blocks are used in pairs to ensure a stable and balanced lift.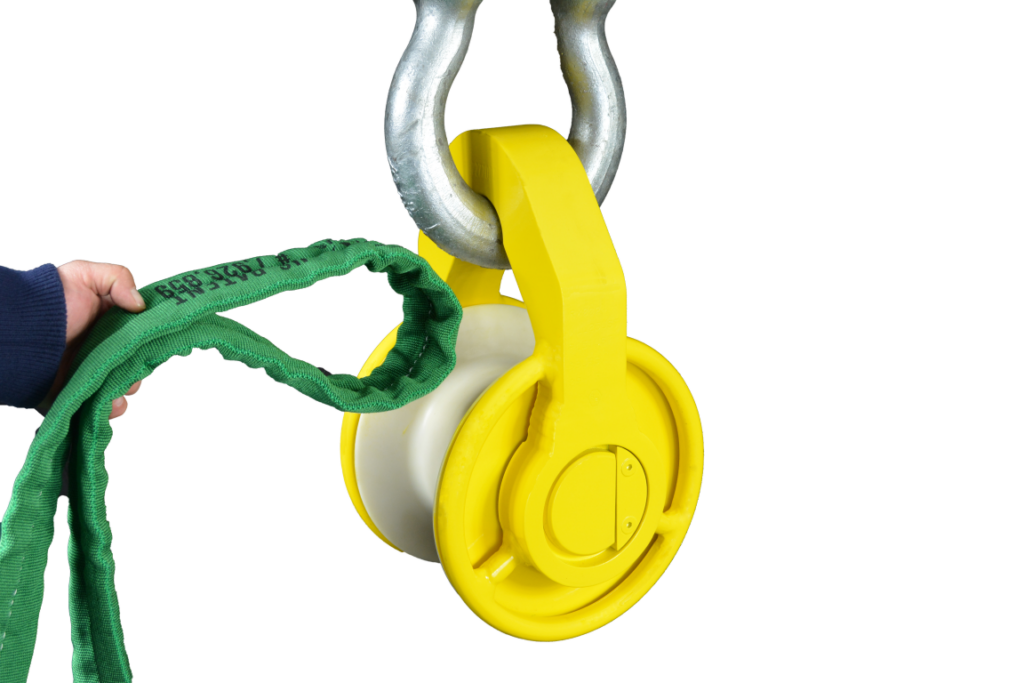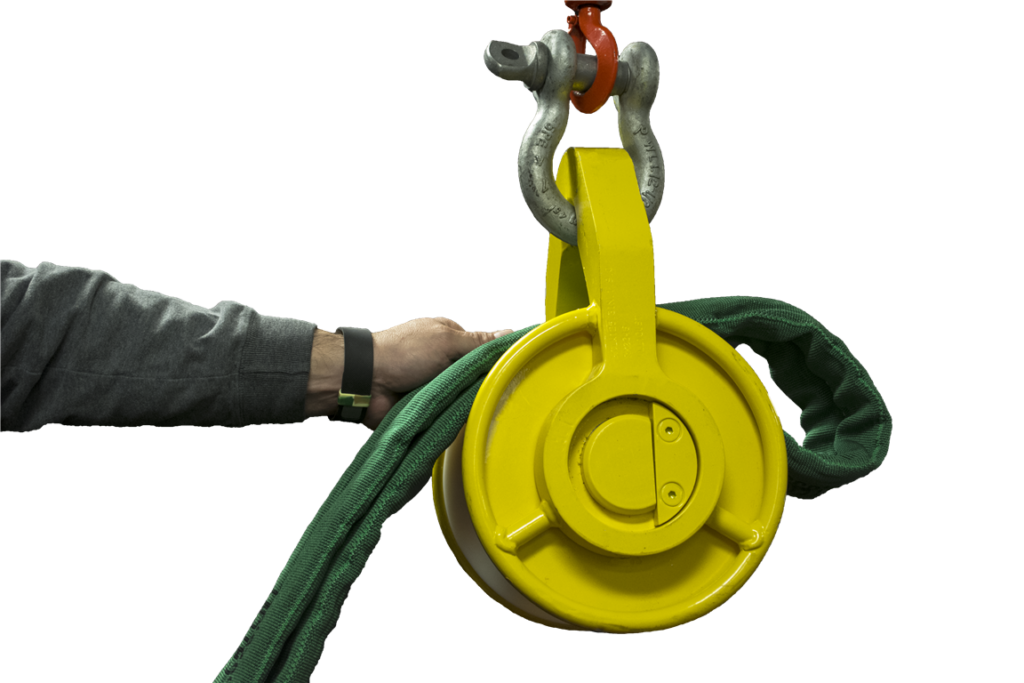 Tilt up and Tandem Lift Approved
The Equalizer Block is widely used in construction, power and manufacturing industries.  In addition to providing the user the ability to make seamless level lifts, the Synthetic Equalizer Block can perform tilt up applications with ease.  The Equalizer Block is equally as popular in tandem lift applications because of its ability to maintain a balanced lift.   The simple and easy to use design of the Equalizer Block can save the user significant time and resources.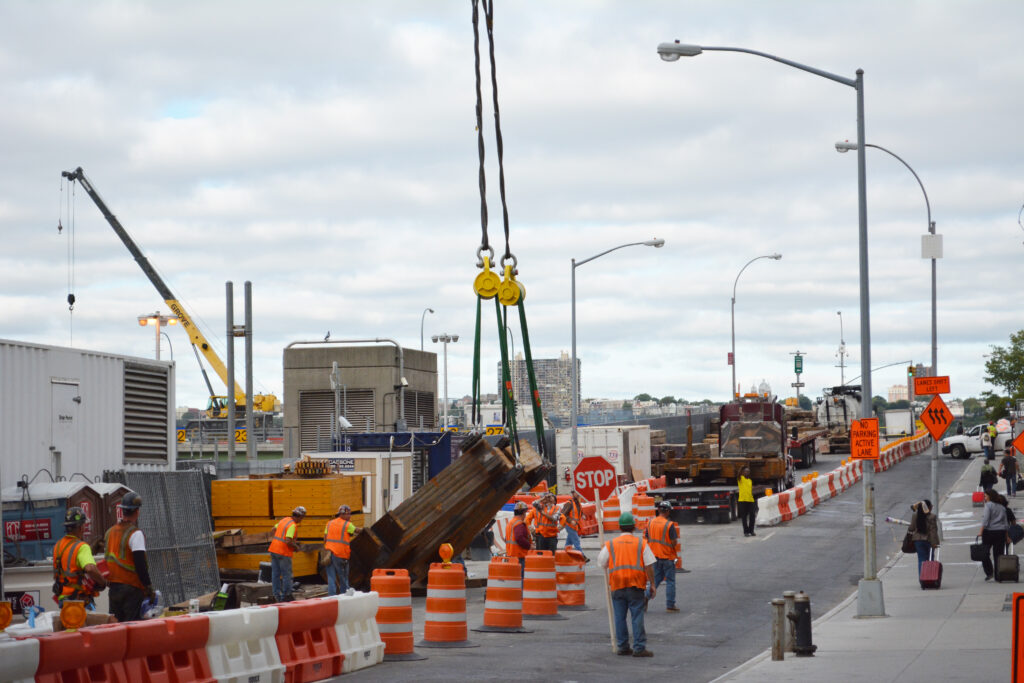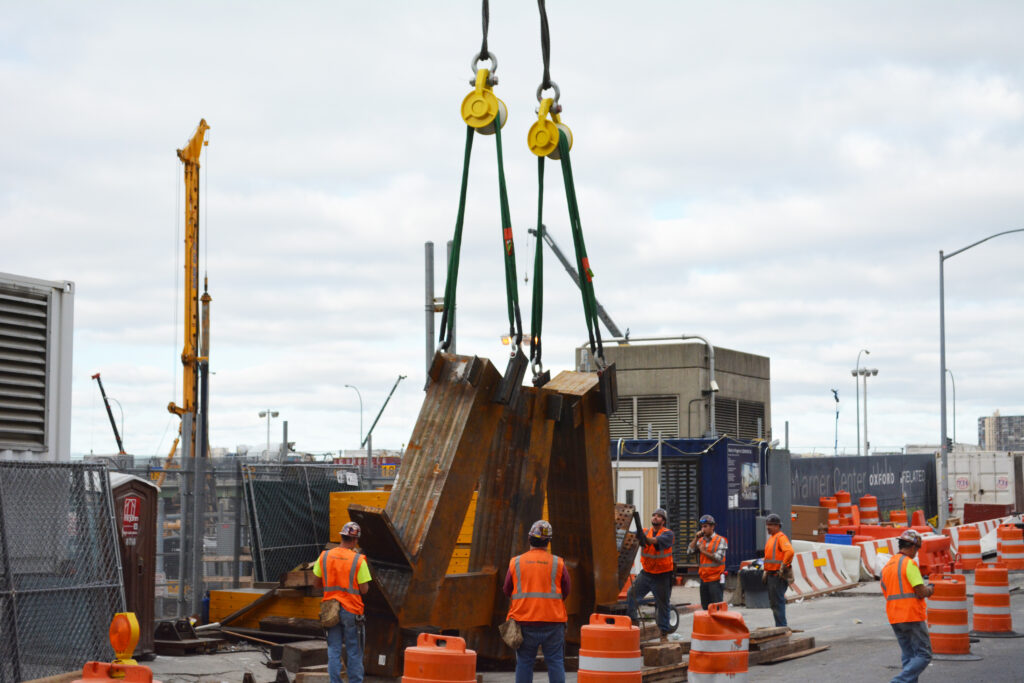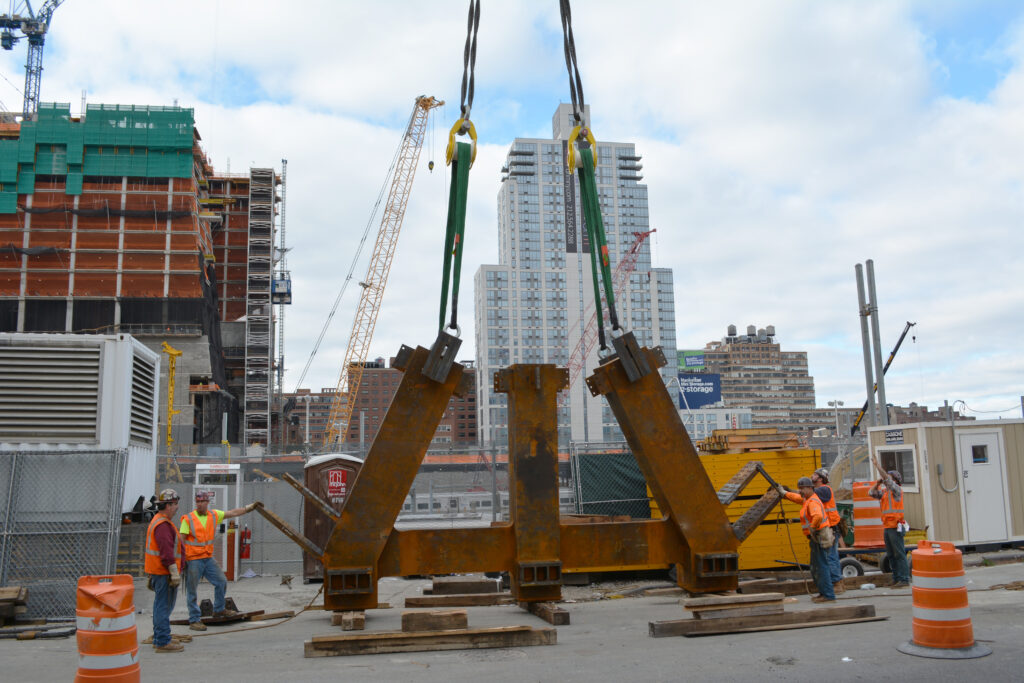 Ready to Simplify your Lift
Whether replacing your existing heavy wire rope assemblies or trying to simplify your lift - the Synthetic Equalizer Block is up for the job.  I&I Sling has ready to ship Equalizer Blocks in sizes ranging from 10 ton to 125 ton.  Talk to a I&I Sling Product Advisor to streamline your lift.
| | | | | |
| --- | --- | --- | --- | --- |
| Part No. | Capacity (5:1 DF) | Maximum Sling Width (Inches) | Suggested Sling for 90° Basket | Block Weight (lbs.) |
| SEB10 | 10 US ton | 3 | TPXCF1000 | 44 |
| SEB25 | 25 US ton | 4 | TPXCF2500 | 79 |
| SEB50 | 50 US ton | 6 | TPXCF5000 | 220 |
| SEB75 | 75 US ton | 8 | TPXCF7500 | 380 |
| SEB125M | 125 metric ton | 8 | TPXCF15000 | 640 |