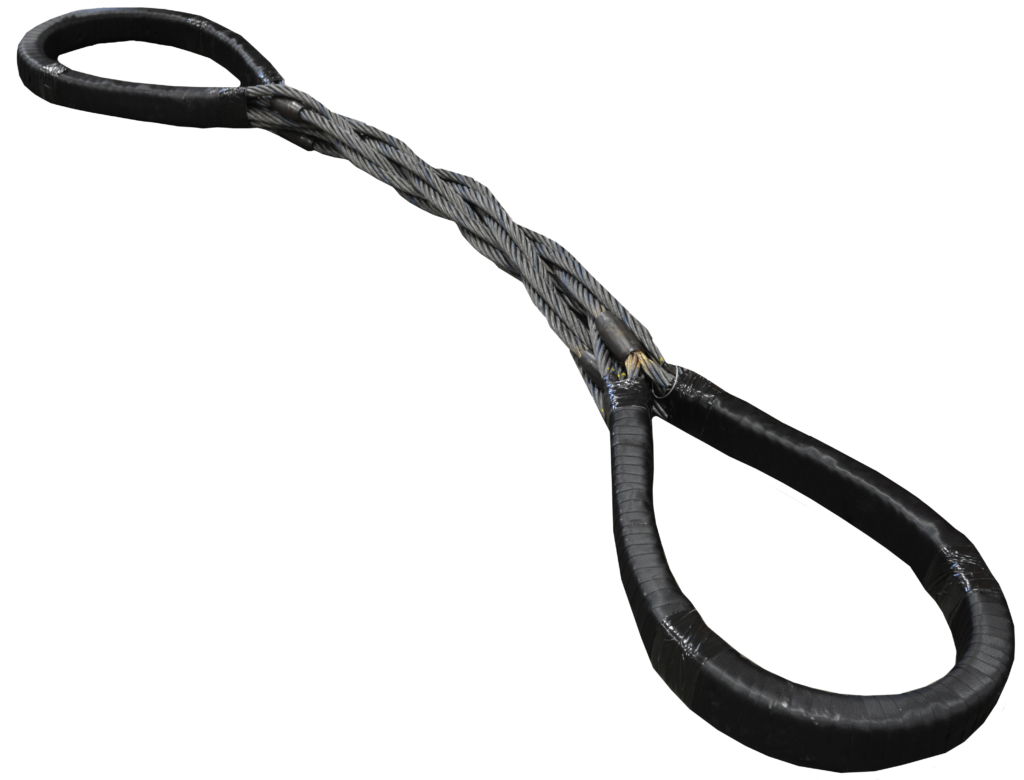 Gator-Laid Wire Rope Sling
Gator-Laid® Wire Rope Slings are a 9 part wire rope sling designed to be the most efficient heavy lift wire rope sling.   Parallel laid eyes ensure a low D/d ratio and high breaking strength.  They are among the most flexible wire rope slings and can be made with over 400 ton vertical rated capacity.  Trusted in heavy lift projects around the world, it has been commonly used in offshore, bridge and power projects.
The Gator-Laid sling meets or exceeds all industry standards.   This heavy duty wire rope sling is mechanically spliced with metal sleeves.  Fabricated at your local I&I Sling rigging shop, it can be made in matching lengths or within +/- the finished diameter of the sling.