One of the leading causes of sling failure and load drop is from inadequate sling protection. This can be due to a common misconception that using nylon, leather gloves, or rubber is sufficient to keep slings protected. Although this can help increase abrasion resistance and damage to the load, these types of materials have not been tested to provide adequate edge protection.
Utilizing improper cut protection can lead to a situation that is unpredictable and dangerous.  I&I Sling offers cut protection products that are tested and engineered to protect your roundslings from cut damage. Not all edge protection is created equal.  The CornerMax® Sleeve and CornerMax® Pad are sling protection solutions that have been rigorously tested and are rated for up to 25,000 lbs per inch of sling width. Every CornerMax Sleeve & Pad are tagged with their rating for easy identification.  Utilizing rated cut protection will ensure that you can complete your lift safely and efficiently.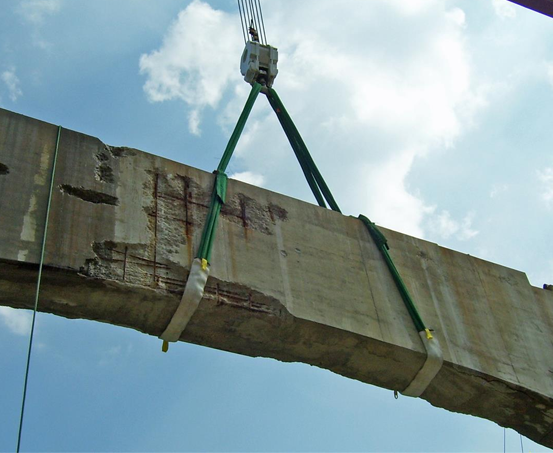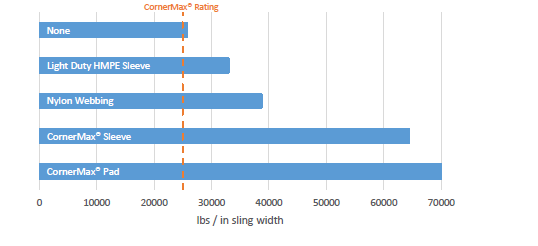 The CornerMax® Sleeve is an ideal solution to protect synthetic slings from cutting due to its versatility. The CornerMax Sleeve is flexible and can fit around any shaped surface.  This is particularly useful when lifting an object with a load edge that is not perfectly 90 degrees or does not have enough surface area to support a CornerMax Pad.  The CornerMax sleeve also works well with repeated uses as it doesn't require readjustment.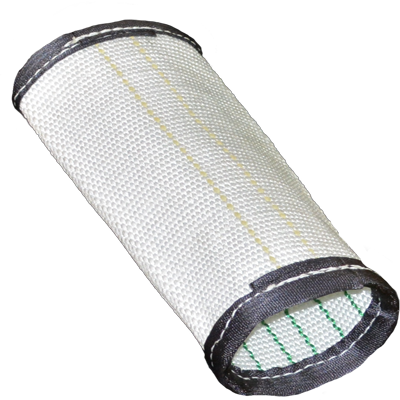 CornerMax®
Sleeve
Part No.
Approx.
External
Sleeve Width
(inches)
Approx.
Internal
Sleeve Width (inches)
Approx.
Weight per
foot (lbs)
CRNMXS03
5
4
0.57
CRNMXS04
6
5
0.66
CRNMXS08
9
8
0.97
CRNMXS10
11
10
1.19
The specialty weave and HMPE fiber gives the CornerMax sleeve its high cut resistance.  This translates to a 25,000 pound rating per inch of sling width (4,464 kg per cm).  Tested and proven, the CornerMax Sleeve has given riggers added protection for over 10 years.  The CornerMax Sleeve is available in sliding, removable and can be permanently attached to the sling.
The CornerMax® Pad design works by creating edge separation ensuring outstanding edge protection.  When properly used in a 90 degree angle, the CornerMax Pad creates a tunnel between the sling and the edge known as the "no-touch zone".  This is perfect in situations where both sides can be supported in order to maintain this tunnel.  No contact between the edge and the sling means no cut rigging.  Engineered and tested by Slingmax Rigging Solutions the CornerMax Pad comes tagged with a rated working load limit of 25,000 pounds per inch (4464kg per cm) of sling width.
CornerMax®
Pad
Part No.
Maximum
Sling Width
(inches)
Approx.
Pad Width (inches)
Approx.
Weight
(lbs)
CRNMX02
2
4
1
CRNMX03
3
5
1.25
CRNMX04
4
6
1.5
CRNMX05
5
8
2
CRNMX06
6
8
2
CRNMX08
8
10
2.5
CRNMX10
10
12
3
CRNMX12
12
16
5.5
CRNMX14
14
18
6.5