Spreader beams are a below-the-hook lifting device used to stabilize and support a load during an overhead lift.  In most cases they keep the lower lifting slings at or near a 90° angle (perpendicular to the horizon).
A few distinguishing factors separate a spreader beam from a lifting beam:
First, a spreader beam is a simple device consisting of a horizontal piece of gear that holds two slings apart. It's designed to convert lifting loads into pure compressive forces and spread apart the lower legs of a sling.
Spreader beams are usually smaller, lighter, and less expensive to design and manufacture than a lifting beam.  They can be a single piece or modular in design.
Spreader beams require top rigging, so they are not the best choice of gear where headroom may be limited. Let an I&I Sling Product Advisor assist with choosing the correct Beam for your needs.
I&I Sling is a premier supplier of Modulift spreader beams. Modulift Spreaders are versatile, lightweight and cost effective. The Modulift range of Spreader Beams have DNV type approval 2.22 for Spreader Beams up to 1000t.
Modulift provides the ideal solution for most lifting requirements – versatile and cost-effective, the Modulift range has capacity from 2 to 5000t with spans up to 330 ft (100 metres). The modular configuration and interchangeable components enable a Modulift Spreader to be reused over many lifts. Every Modulift adjustable Spreader Beam consists of a pair of End Units and a pair of Drop Links, with interchangeable Struts that can be bolted into the assembly between the End Units, to either lengthen or shorten the Beam to suit the requirements of the lift – making them reusable at different spans.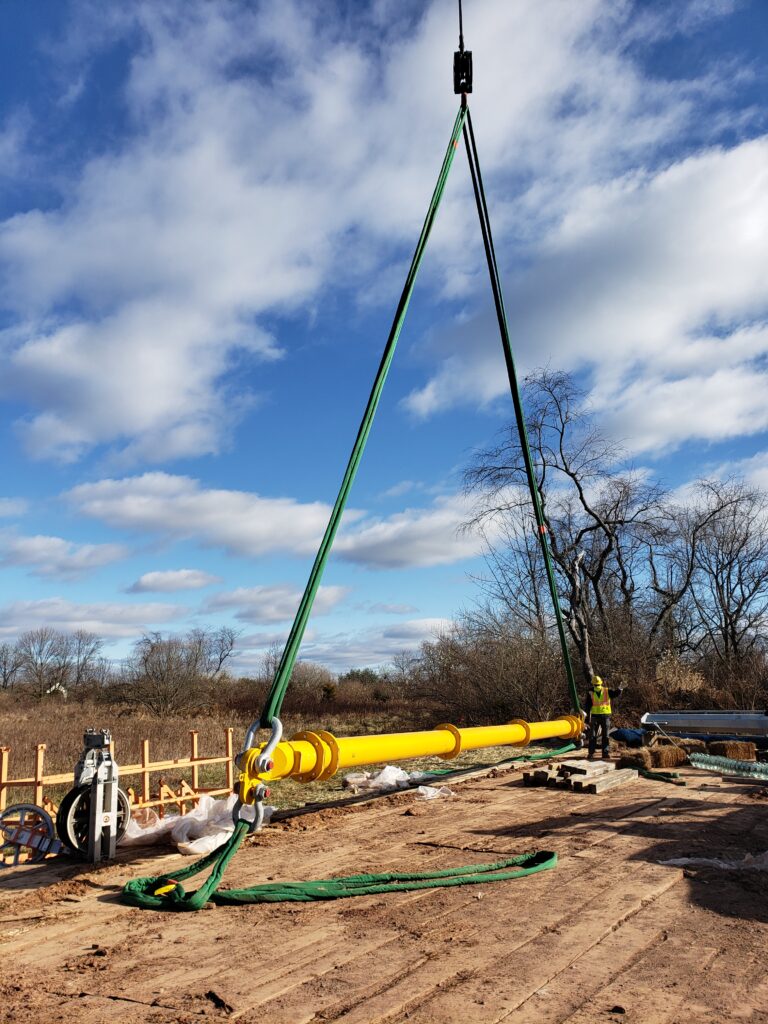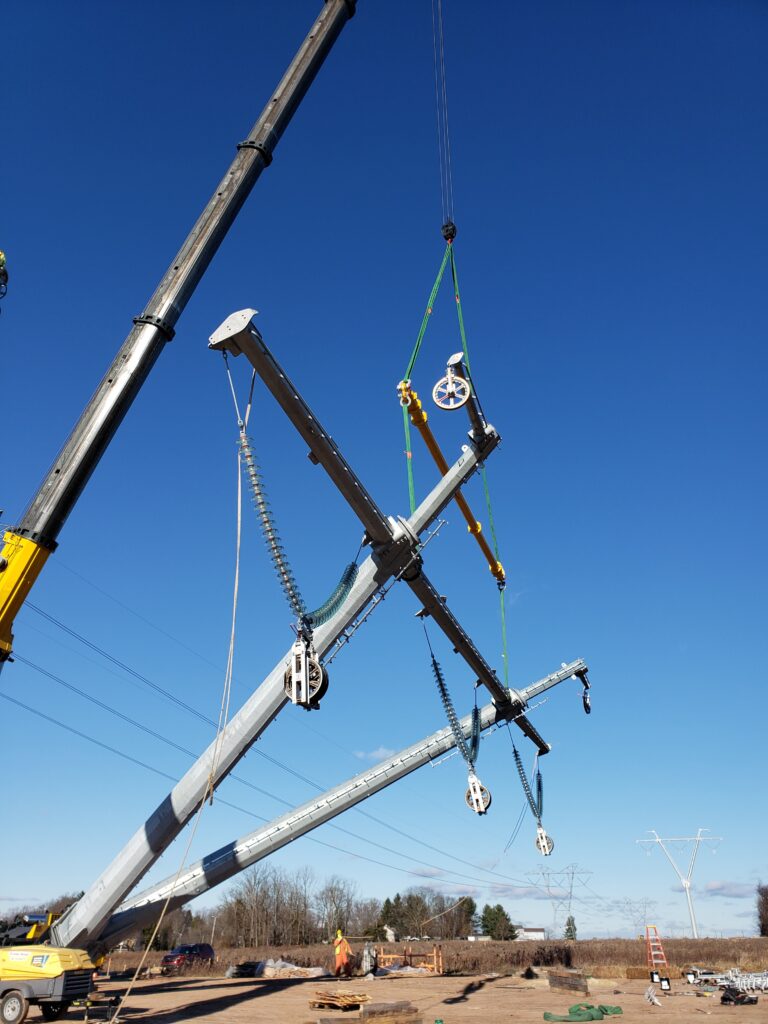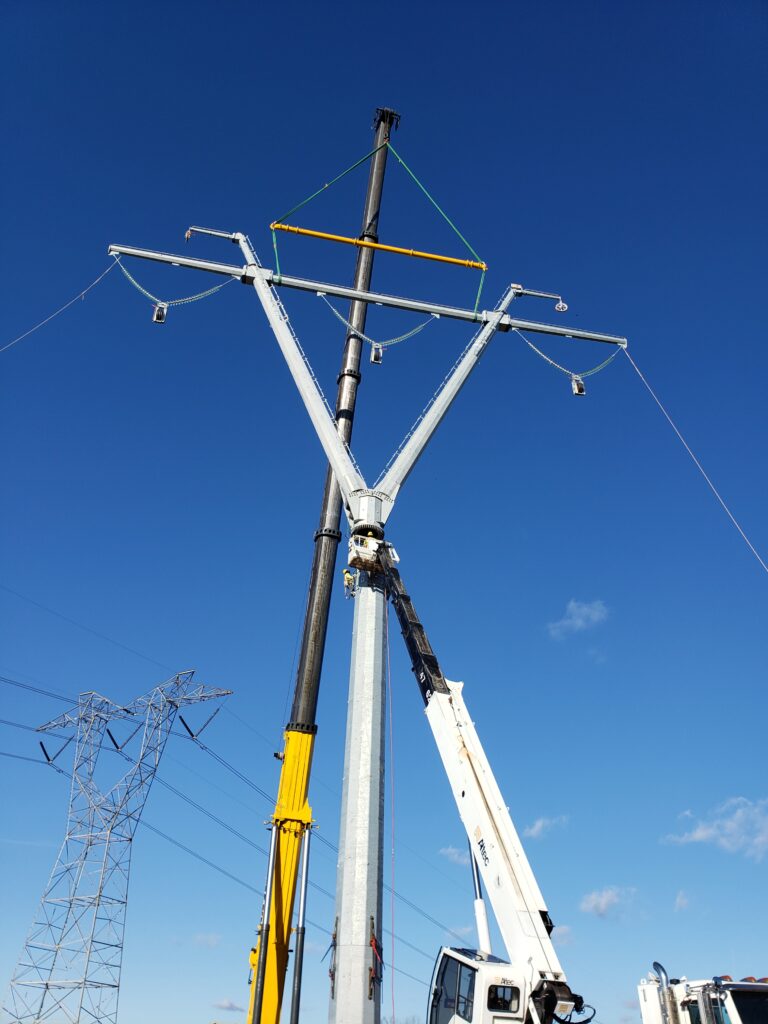 Expertly engineered – key features of the Modulift design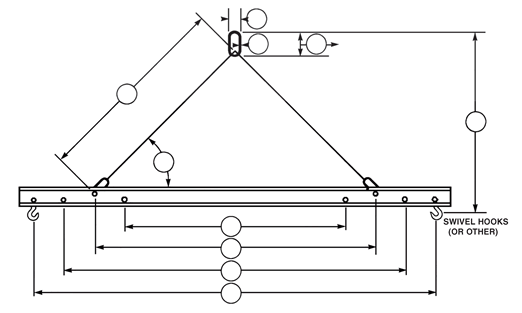 Cost and weight of the rigging are important considerations when planning a lift, and therefore the Modulift Modular Spreader Beam is an ideal solution compared to other types of Spreader Beams:
The key Modulift design feature is the separate Drop Link that slots into the End Unit at each end of the Beam – this eliminates any bending being transferred to the Spreader beam – unlike Spreader Beams that have the Drop Link built in. Like-for-like, the Modulift design has been proved to be up to 50% lighter.
The other key feature is the bolted flanges. It is a fast and efficient way of connecting Struts together – bolts are simply tightened to the required tightening torque with a torque wrench. Having a selection of different length Struts enables the Beam to be fully modular.
Modular Spreader Beams are specifically for 2 point lifts, but several Spreader beams can easily be assembled in 'Cascading Rigs' to achieve more lifting points. Please contact your product advisor if you need assistance in selecting Spreader Beams for 'Multi-Point' lifts or see our Frames for Multi-Point Lifts page for further information.
Knowing The Difference Between Spreader & Lifting Beams
Lifting beams are used when available headroom is not sufficient for top rigging. Lifting beams must be designed structurally larger than spreader beams to adequately handle load stress. Spreader beams with top rigging are smaller because most load stress is absorbed by the rigging. This differentiation is critical in order to properly specify the equipment required.
Modulift Specifications (Spec Sheets)