SLINGMAX TWIN-PATH® ROUNDSLINGS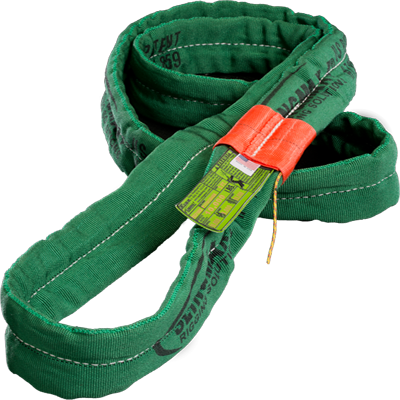 Twin-Path High Performance Synthetic Roundslings (TPXCF)
Slingmax® Twin-Path® synthetic roundslings are high performance roundslings designed to enhance safety, productivity and efficiency in your rigging performance. Slingmax® Twin-Path synthetic slings can be used for all overhead lifts from small lifts to extremely heavy lifts. Additionally, Twin-Path roundslings are versatile and available in capacities ranging from 5 ton to 400 ton with higher capacities available on request.  These remarkably advanced synthetic slings are 10% the weight of steel. Due to incomparable performance and longevity, Twin-Path synthetic slings have been found to be the best rigging solution for construction, offshore, power generation, manufacturing, wind power and military markets, and these slings are assembled right here in the USA.
I&I Sling is the premier manufacturer of Slingmax slings on the East Coast United States. We have been manufacturing Slingmax Twin-Path slings since 1986.







Inside every Slingmax® Twin-Path roundsling is K-Spec® core yarn, a specialized blend of high performance fiber manufactured in North Carolina, USA.  K-Spec core yarn has been used and systematically improved on specifically for overhead lifting performance for over 30 years. Twin Path slings get their name because underneath the sling jacket are two independent paths of core fiber working as one that provides backup redundancy to the sling design.  If one of the paths of load bearing core fiber becomes damaged the other can safely return the load to the ground.  Additionally, every Twin-Path synthetic sling is equipped with patented Rifled Cover Technology, which greatly increases sling efficiency and reliability without any additional sling weight.  K-Spec Core Yarn achieves excellent yarn and yarn abrasion and cycling performance, which enables some Twin-Path synthetic slings to be used for up to 20 years without any loss in capabilities.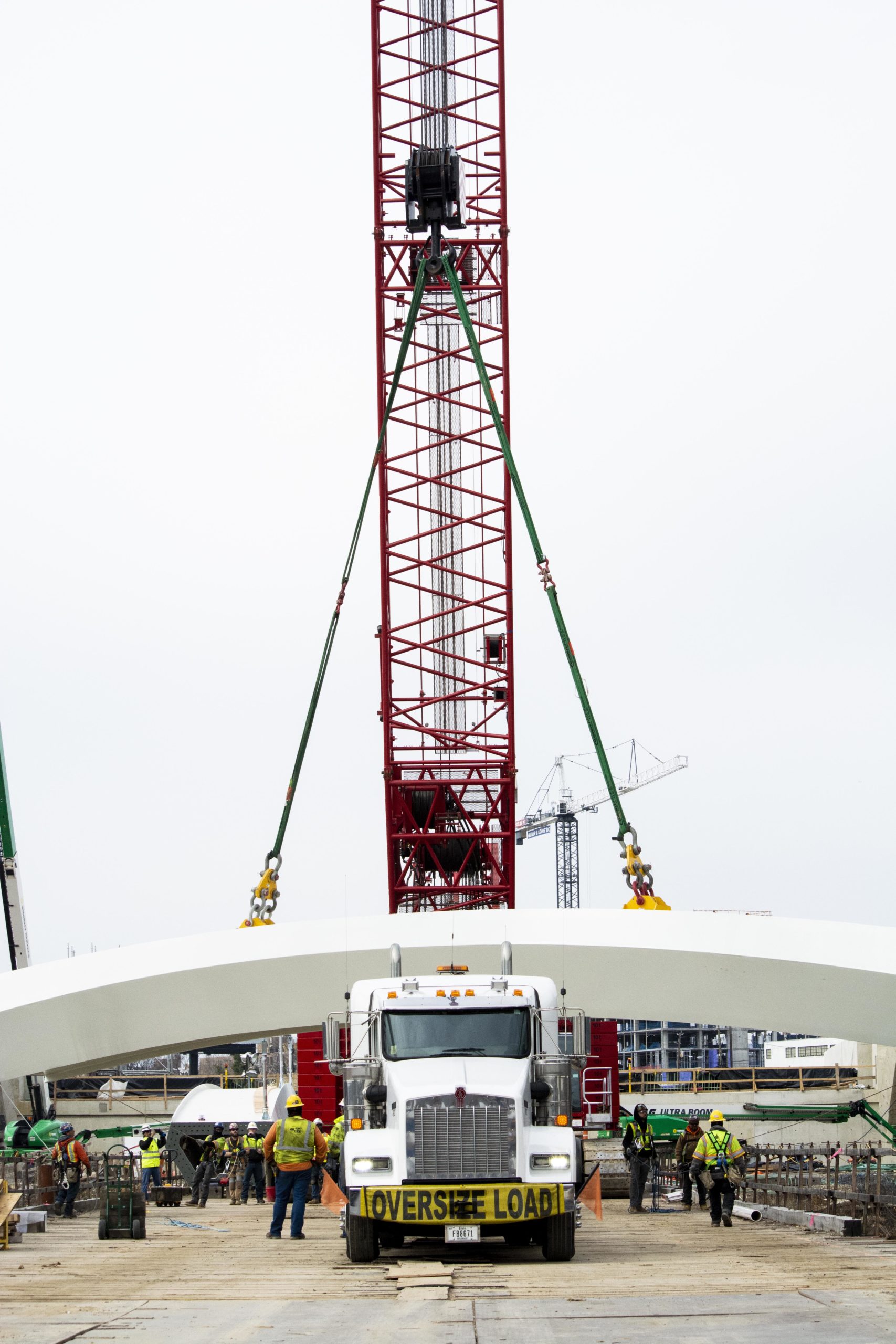 Our Relationship with Slingmax Rigging Solutions
I&I Sling has been providing high performance roundslings starting with the first slings made with Kevlar fiber.  These Kevlar Slings gained tremendous popularity with everyday riggers due to their durability and lightweight.  Since then I&I Sling has worked together with Slingmax Rigging Solutions to develop the most advanced high performance synthetic lifting slings on the market.
I&I Sling is the largest Slingmax Dealer on the East Coast United States. Starting in 1977, I&I Sling was the first rigging supplier to begin fabricating and selling Slingmax wire rope designs. In 1986 Slingmax invented the Twin-Path roundsling and I&I Sling began fabricating these synthetic slings, which were the first high performance synthetic roundsling to hit the overhead heavy lifting industry. Since then, I&I Sling has been an integral manufacturing dealer and partner to the Slingmax Organization.
All six I&I Sling branch locations are equipped with multiple Twin-Path roundsling machines which are used to manufacture, inspect and repair thousands of Twin-Path slings each year. Some of the Twin-Path fabricators employed at I&I Sling have been manufacturing Twin-Path slings since they were invented over 30 years ago!
Protecting the load-bearing core yarn is the Slingmax® Covermax Cover.  Consisting of two separate jackets, Covermax Covers provide unmatched abrasion and UV resistance, ensuring your investment is protected.  If damage occurs to the outer green jacket, the red jacket will appear notifying the user to remove the sling from service.  The sling can then be returned, repaired and recertified.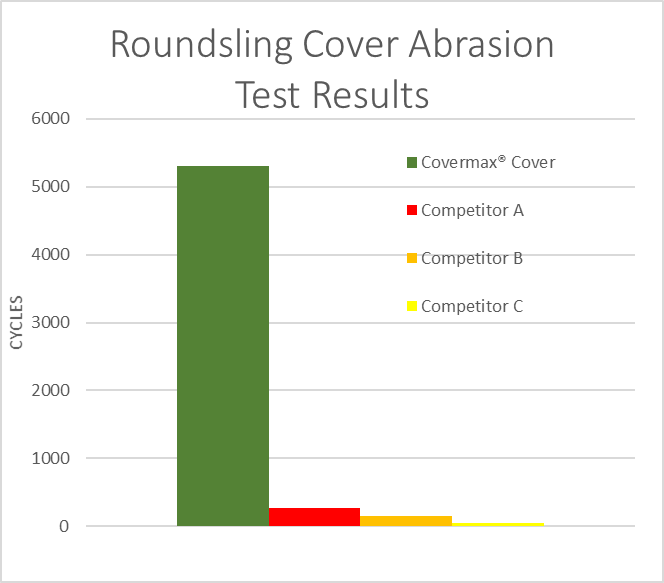 Check-Fast® Inspection System
Standard with every Twin-Path Sling is the Check-Fast® Inspection system. The Check-Fast Inspection is equipped with an Early Warning Indication (EWI) device that projects from the tag area of a Twin-Path Sling. If severe overload occurs the device will retract into the sling alerting the rigger. After safely stopping the lift, the sling can be returned to any I&I Sling facility for a repair evaluation. If no damage occurred to the K-Spec fiber, the Check-Fast inspection system can be reset and the sling can be placed back in service.