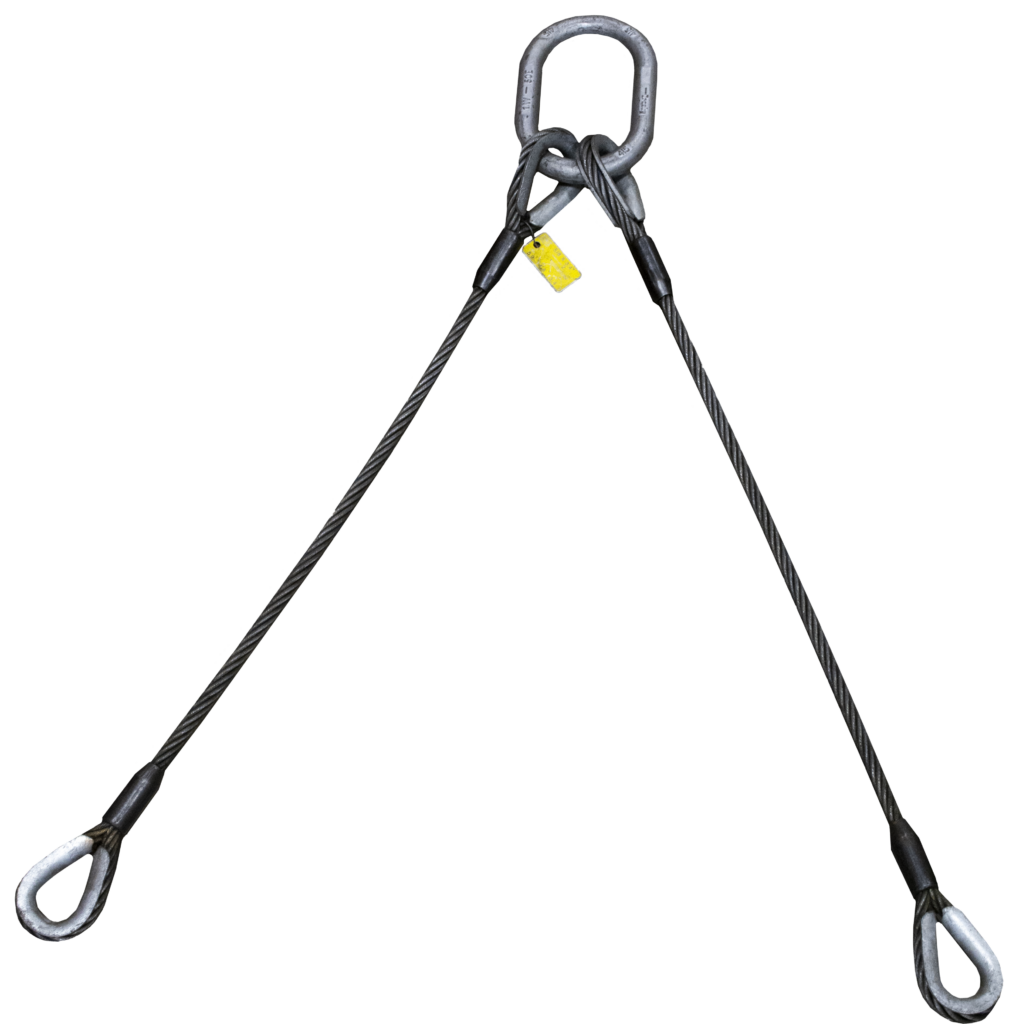 Multi leg wire rope bridles are fabricated in two, three or four leg configurations. Riggers utilize bridles when multiple pick points are available and balance and control are priority. Utilizing 3 or 4 leg bridles will provide more balance and control to the user than lesser leg bridles or single independent slings.  Commonly used in manufacturing, stevedoring, construction and general industry, wire rope bridles are often used to lift machinery, other materials, and shake out steel. They are available from ¼" to 1-¾" diameter.  For automatic adjustments in your lift, consider the Equalizer Block with Twin-Path Slings.
Quality In-House Fabrication
I&I Sling multi-leg bridles come standard with Crosby fittings and domestically sourced wire.  Assembled in house, all wire rope bridles are mechanically spliced to provide best fabrication practices and enhanced safety to your critical lift. Compared to Loop Back slings, mechanically spliced slings are considered to be the safer option due to the backup redundancy of the splice in the eye. This splice can keep the sling eye together in a situation where the pressed sleeve fails. All bridles fabricated at an I&I Sling branch location are constructed with heavy duty thimble eyes and latched hooks. Wire rope bridles are tagged with common angles, including 60°, 45° and 30° angles. Wire rope bridle slings are made in accordance with ASME B30.9 at a 5:1 Design Factor.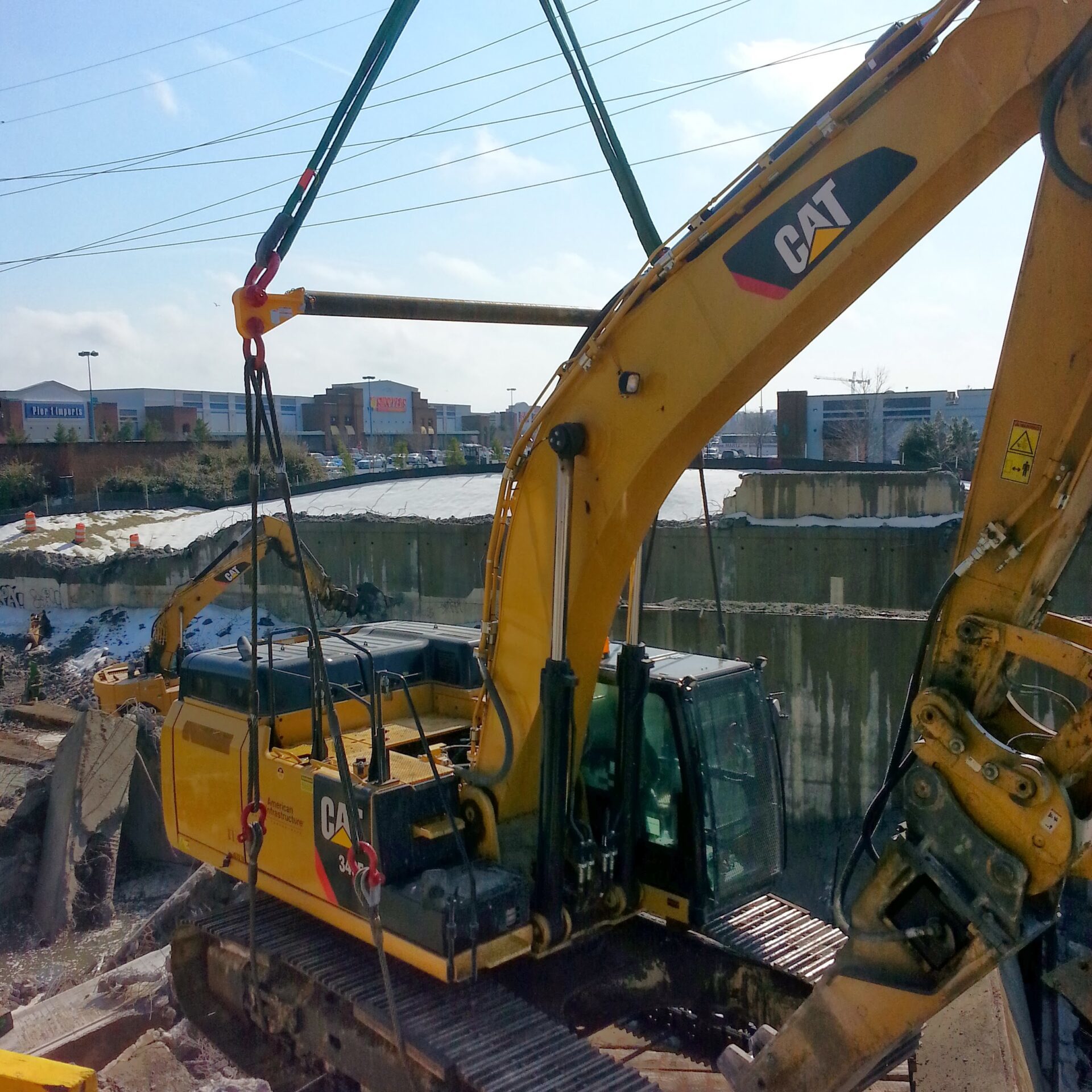 The possible hardware connections for wire rope bridles are endless.  There are many available options when it comes to which ring can be used on your bridle. This includes pear rings, wide rings, welded rings or sub assemblies. Bridle leg hooks can be substituted with shackles, oversized hooks, sorting hooks or clamps.  Commonly constructed with 6x19 or 6x36 Extra Improved Plow (EIP) wire rope, wire rope bridles can fabricated with  many types of wire rope to suit your needs including:
Stainless Steel
Galvanized
Cable Laid
Coated
Every lift is unique and your Product Advisor can work with you to make your custom lifting bridle.