Outside-the-Box Rigging Assemblies to Make Your Lift Possible
I&I Sling is not only a leading manufacturer and supplier of products for the crane and heavy lift industry, but we also custom design and fabricate rigging devices for unique applications. In addition to our standard range of products, I&I Sling can create the special slings, tools, and hardware you need to achieve challenging lifts.
When you can't find the assembly you need in a catalog, contact your I&I Sling Product Advisor to discuss your special requirements. Our team of engineering and manufacturing experts will work closely with you to understand your needs and produce custom-made solutions, from design through certification testing.
Precision Design and Fabrication
With full-service, in-house fabrication shops at each of our six East Coast locations, I&I Sling is prepared to work outside the box and deliver the one-of-a-kind devices your lifts demand. We can also review lift plans to ensure your solution provides the utmost safety and efficiency.
We tailor our services to each customer, but our typical custom fabrication process involves several key steps that help identify precisely what the customer needs: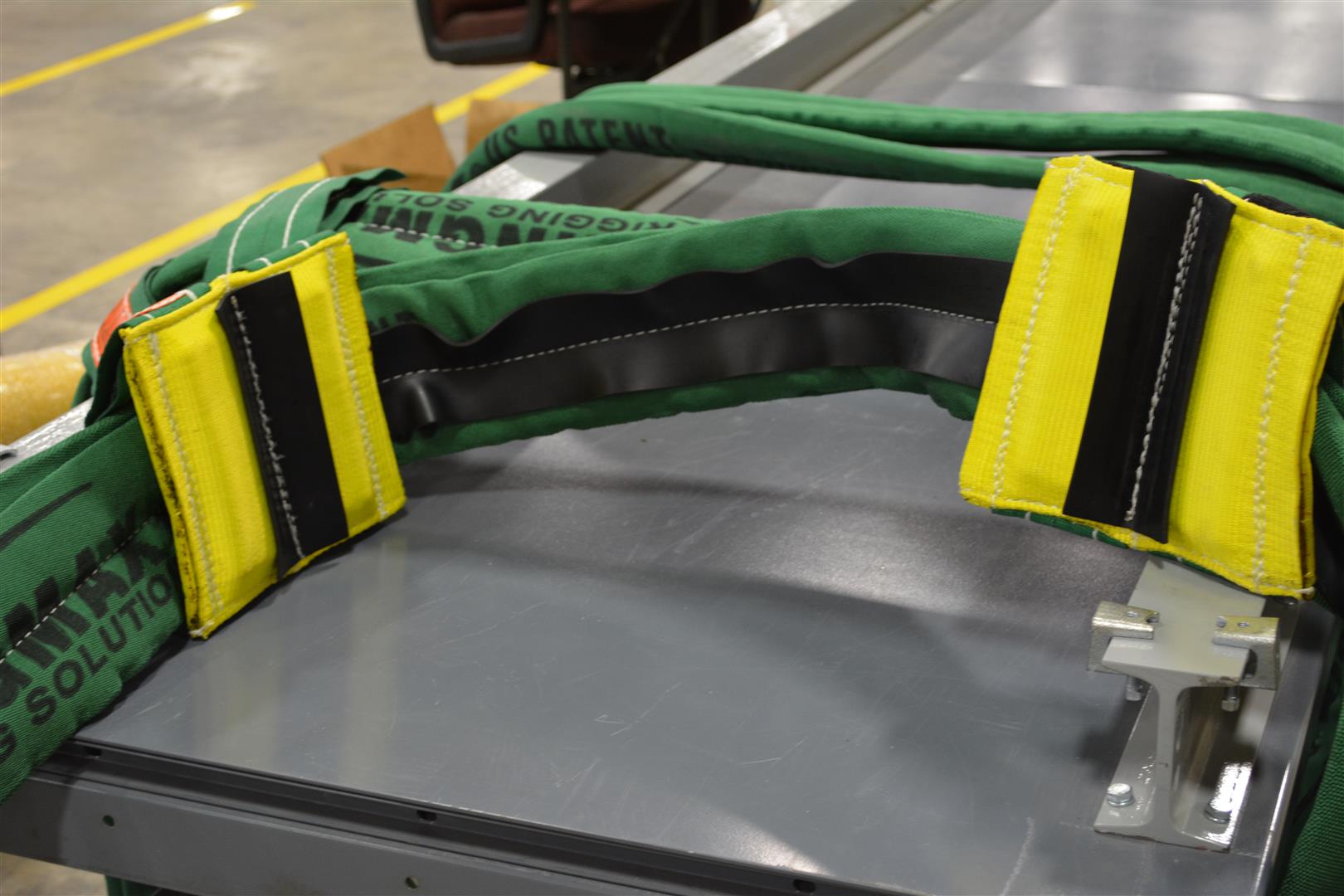 Lift Plan Assessment
Your I&I Sling branch or Product Advisor can arrange a third-party technical review of your lift plans. Certified and highly-experienced crane and rigging consultants will assess your lift to identify optimal solutions and improve performance.
Product Drawings and Design
Utilizing Solidworks 3D CAD software, we create conceptual drawings to depict various rigging applications. These drawings help to ensure that our engineers develop the correct rigging, down to the last detail.
Custom Fabrication
We can manufacture your custom sling designs in-house to specifications that exceed industry standards. Our fabricators understand the on-the-ground realities of rigging and bring meticulous care and attention to their work.
Inspection and Testing
We verify the integrity of your custom lifting solution with rigorous inspection and testing utilizing our horizontal proof test machines, vertical test beds, and various portable load links.
Heavy-Duty, High-Performance Solutions
I&I Sling is proud to satisfy clients across different industries with solutions to their complex rigging problems. I&I Sling Inc. brings decades of experience and a track record of innovation to every job. Through our partnerships in the rigging community we can work with leading manufacturers to bring you custom rigging solutions.
Our custom fabrication services include:
High performance synthetic lifting slings
Synthetic web slings
Wire rope assemblies
Chain slings
Hoists
Hooks & shackles
Rigging hardware and accessories
Specialty lifting equipment
Custom Lifting Solutions are just one of many services offered by I&I Sling to help customers meet goals, exceed standards, and achieve critical lifts. Call your NCCCO-certified I&I Product Advisor today to discuss your special rigging challenges and requirements. We're available 24/7 to provide personalized service and support.