SOCKETS AND BOOM PENDANTS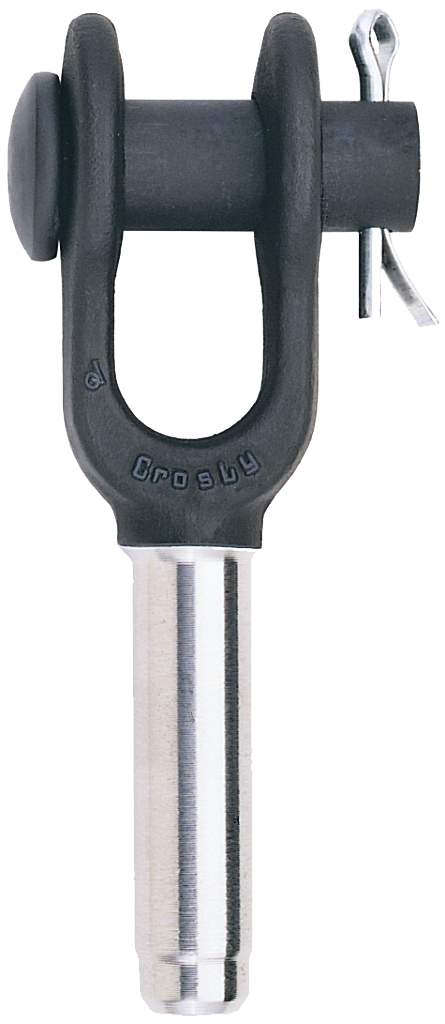 Wire Rope Socket Assemblies
I&I Sling is one of the few companies that specializes in swaged and poured wire rope socket assemblies.  Also known as socket lines or pendant lines these products provide a permanent hardware connection to the end of the wire rope.  These assemblies can be made with extremely tight length tolerances, +/- ¼".  Available in both open and closed configurations, socket assemblies allow up to a 100% efficiency rating of the catalog strength of the wire rope.  Sockets assemblies are commonly used for boom pendants, mooring, towing and static lines.
Swage Sockets are fabricated in-house by pressing the socket permanently to the end of the wire rope. This process is only recommended for use with 6x19 or 6x37 wire rope.
Poured sockets or spelter sockets are made by pouring a resin inside the socket to secure the wire to the socket.  These sockets typically allow any type of wire to be used.
| | | |
| --- | --- | --- |
| Rope Diameter (in.) | Breaking Strength (Tons) | Capacity (Tons) |
| 1/2 | 13.3 | 2.6 |
| 9/16 | 16.8 | 3.3 |
| 5/8 | 20.6 | 4.1 |
| 3/4 | 29.4 | 5.8 |
| 7/8 | 39.8 | 7.9 |
| 1 | 51.7 | 10.3 |
| 1-1/8 | 65 | 13 |
| 1-1/4 | 79.9 | 15.9 |
| 1-3/8 | 96 | 19 |