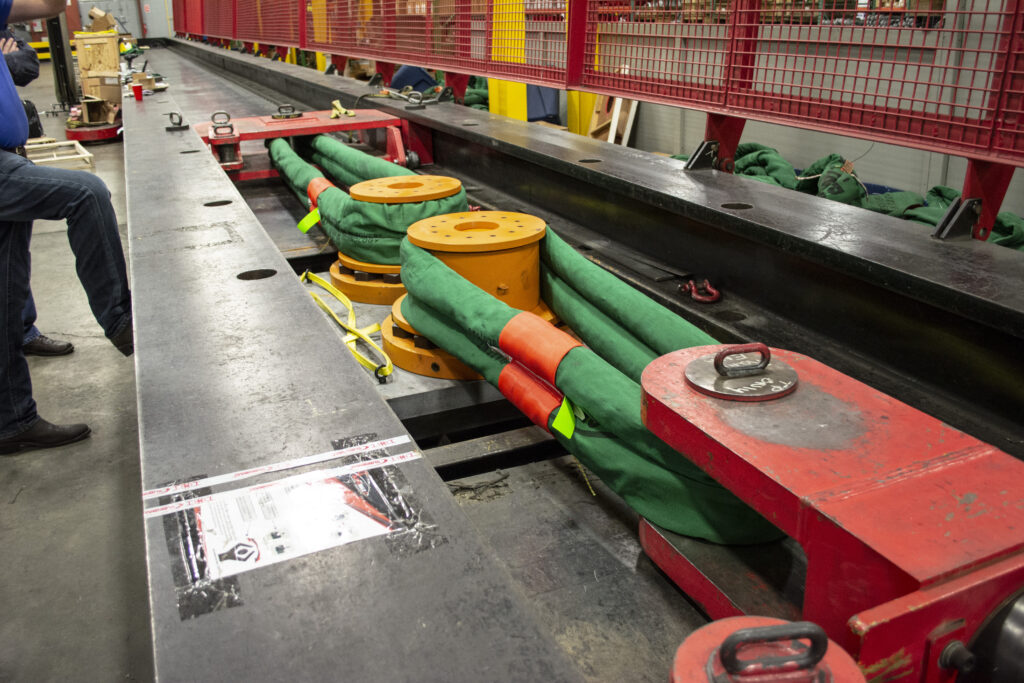 State-of-the-Art Testing Services
I&I Sling offers state-of-the-art testing services at all of our six full-service East Coast locations. We can handle the inspection and testing of your rigging equipment to ensure safety and compliance with the highest industry standards.
All of our test equipment is annually calibrated to ASTM E-4 providing accuracy of +/- 1%.   With over 50 load cells and test machines, we are equipped to test all slings, gear, hardware, and assemblies to assess wear, corrosion, and performance. Our comprehensive testing capabilities also enable us to certify and repair products as needed, offering the ongoing support you require to extend the service life of your lifting and rigging equipment.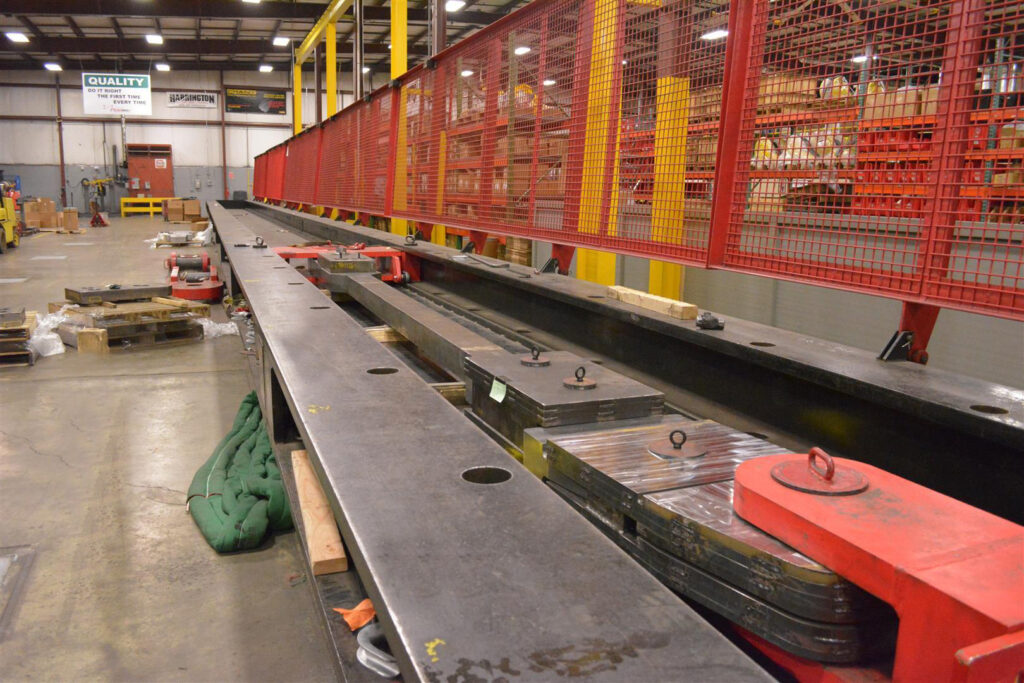 Our experienced technicians and powerful testing machines provide:
Proof Load Testing
Cycle Testing
Yield Testing
Break Testing
Extended Hold Testing
Dynamic Hoist Testing
Proof Test up to 1,200,000 lbs
All of our facilities are equipped with proof test machines operated by trained personnel according to ASME B30 specifications. Whether you need to test a few pieces of hardware or an entire rigging box full of equipment, our experts are equipped to perform a complete inspection and testing of your lifting gear and rigging, including synthetic, wire rope, and chain slings.
I&I Sling has dozens of portable load cells that are calibrated and ready for onsite use. Available load cell capacities range from 100 to 330,000 lbs. I&I Sling personnel can bring these testing capabilities to your jobsite or customers can rent load cells to perform their own onsite testing of rigging gear.
Additionally, each I&I Sling branch hosts a powerful horizontal proof test machine, with up to 1,200,000lbs proof test capabilities: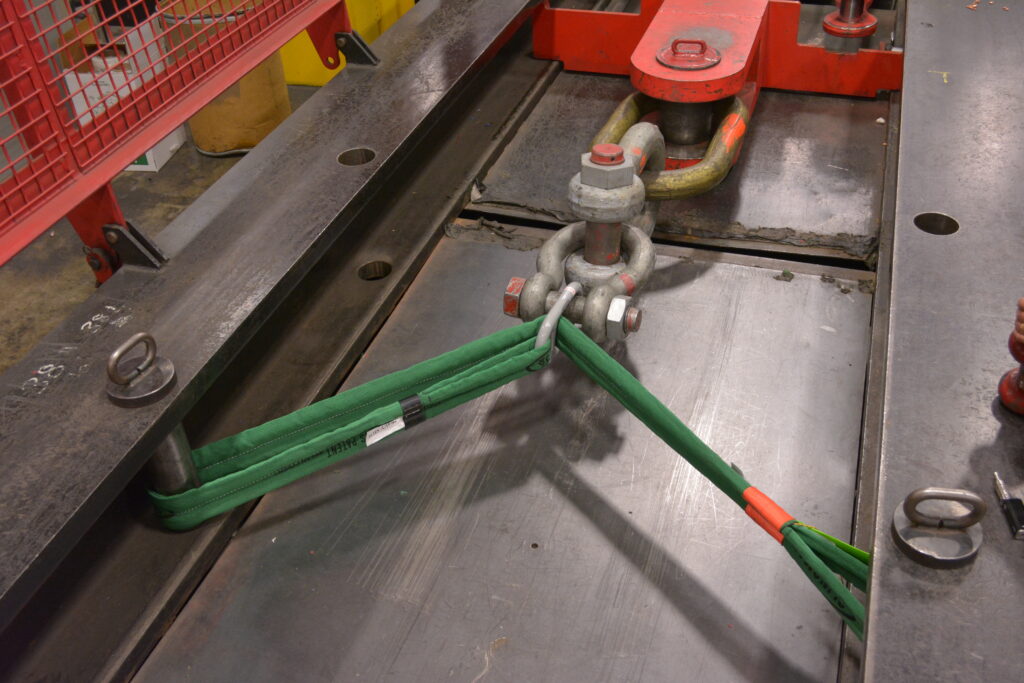 | I & I Sling Facility | Proof Test Capability | Proof Test Bed Length |
| --- | --- | --- |
| FL - Palm Coast | 400,000 lbs | 35' |
| MA - Norwood | 600,000 lbs | 63' |
| NC - Greensboro | 350,000 lbs | 53' |
| PA - Aston | 1,200,000 lbs | 120' |
| TN - Knoxville | 350,000 lbs | 86' |
| VA - Lorton | 350,000 lbs | 45' |
Trusted Testing Expertise
Trained and experienced rigging experts proof test or load test your equipment to verify the integrity of materials, welds, epoxy, and stitchings. Items are load tested well above the manufacturer-recommended capacity and ASME B30 standards so you can lift with confidence. A machine-generated record of each test and proof test certificate provide a safeguard against noncompliance.
With nearly 60 years of experience serving the crane and heavy lift industry, our customers count on us to test lifting devices, socket lines, rigging hardware, hoists, winches, and all types of slings. Utilizing our cutting-edge, annually-calibrated machines, we can test and accurately report on crucial performance data, including:
Continuity
Elongation
Fatigue performance
Stress data
Temperature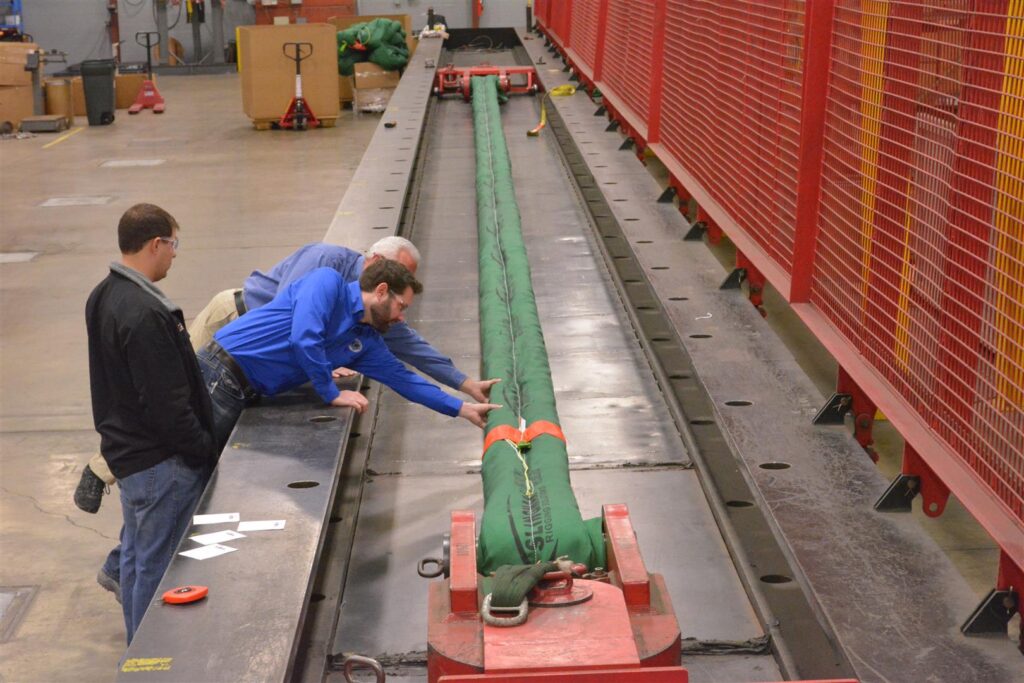 Going Above and Beyond to Serve
All of our I&I Sling Branches are full-service rigging shops staffed by NCCCO-certified and rigger-trained Product Advisors who are dedicated to serving you. From product distribution and custom fabrication to inspection, testing, and certification services, we pride ourselves on being a one-stop-shop for our clients, no matter how complex their rigging needs.
We are happy to provide 24/7 personalized service and support to our customers. To arrange testing or other services, reach out to your Product Advisor or I&I Sling office today.