I&I Sling Inc. has progressively developed a brand which is synonymous with quality, service and innovative products.   Our quality system has been ISO Certified since 1996.  We were one of the first full service rigging shops to achieve this accreditation to ensure we meet the specialized requirements of our customers, in commercial, industrial, nuclear and military markets.  This is in addition to ensuring our products meet or exceed the requirements of OSHA, ASME, WSTDA and CI.
I&I Sling's Quality Management System ensures we have:
Uniform and consistent fabrication at all six Facilities
Traceability
Documented inspection and testing
Adherence to industry standards
Controlled and calibrated measuring and testing equipment
Defective product reporting and controls (NCR)
Consistent, complete and documented training for all employees
Corrective Action Processes
Controlled Suppliers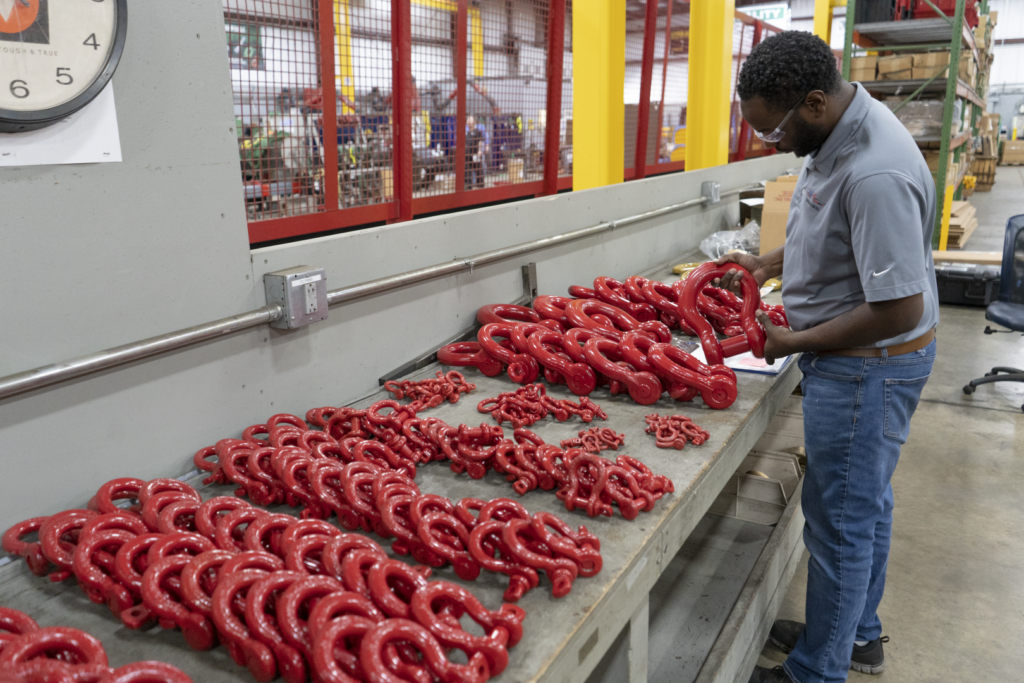 Based on decades of continual improvement and customer focus, I&I Sling has earned an unmatched reputation for quality, service and innovative products. We invite you to tour our facilities or audit our quality program.  In fact, we have entertained all customer audit/ assessment requests, including audits from nuclear and government facilities.
I&I Sling Inc. is dedicated to ensuring that its customers receive the best quality rigging products available.  I&I Sling Inc.'s consistent compliance to the ISO 9001 standard helps us get it Right the First Time, Every Time.