The Premier Rigging Product Supplier in Florida and Georgia
I&I Sling Palm Coast, Florida is the premier rigging manufacturer and supplier of overhead lifting products in the state of Florida. Our dedicated staff has served both Florida and Georgia for 20 years and supports clients across a range of industries, including power, construction, aerospace, industrial, and military.
Our manufacturing capabilities and key partnerships with industry-leading suppliers set us apart as a one-stop-shop for all your rigging needs.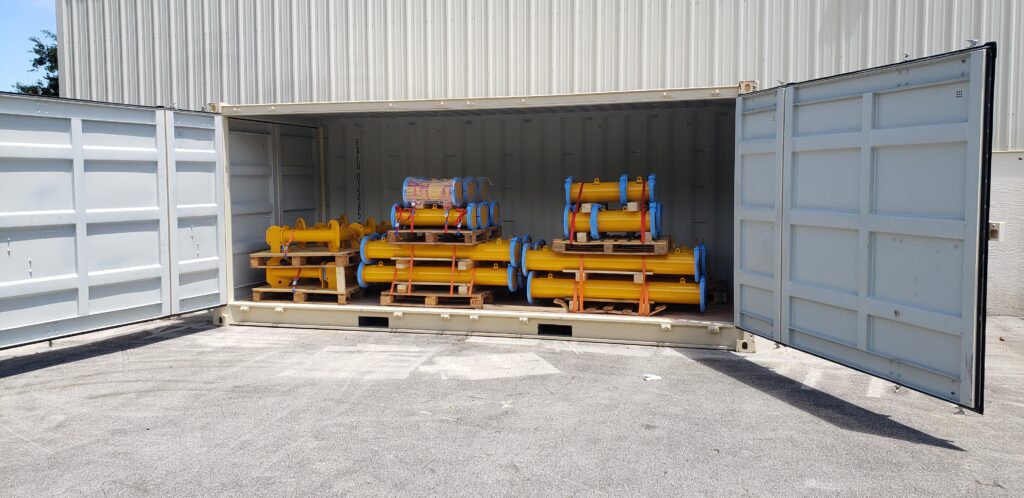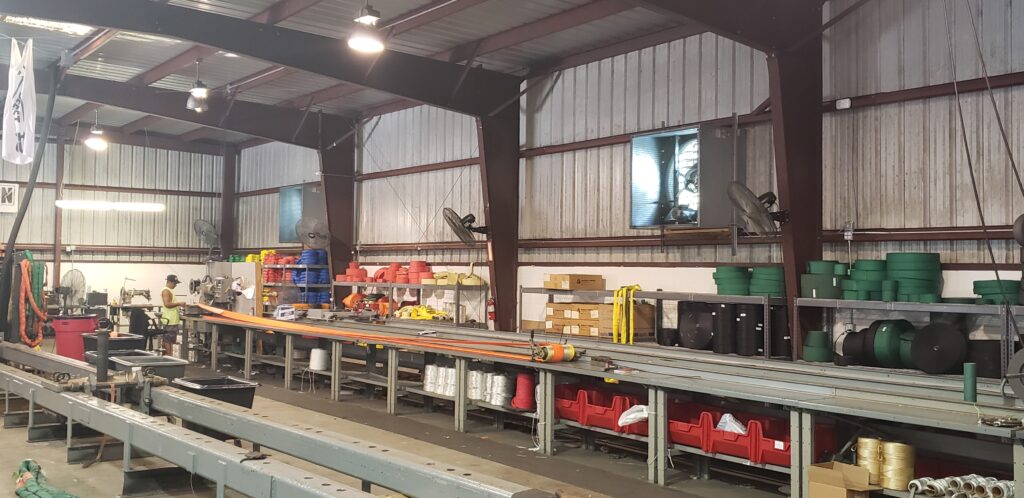 We are proud to offer quality products manufactured with domestic-made materials at our 10,000 square-foot Palm Coast facility. Certified to ISO 9001, all our products meet or exceed industry quality standards.
Our capabilities include:
500-ton Swaging Machine.

Makes up to 1.5" Flemish Eye wire rope slings and 9-part braided slings.

Roundsling Machines and Sewing Machines.

Manufactures standard and custom synthetic web slings, tie downs, and polyester and high-performance roundslings.

200-ton Calibrated Test Bed.

200-ton x 38-foot specimen length in a straight pull.

Grade 100 Mechanical Chain Slings.
Rigging Products Ready for Delivery
We also partner with key suppliers to offer our customers the most trusted rigging products in the industry. We have many products in stock ready for immediate delivery. I&I Sling Florida is a stocking distributor for the Crosby Group and Modulift. Other key suppliers include:
Columbus Mckinnon (CM)
Harrington Hoists
Actek Hoist Rings
Bethlehem Wire Rope
Van Beest
Caldwell Beams
Elephant Hoist
Authorized Slingmax Dealer
I&I Sling Florida is a proud member of the Slingmax dealer network. Being a fully licensed and authorized manufacture and repair center for Slingmax allows us to offer the safest and most innovative products on the market.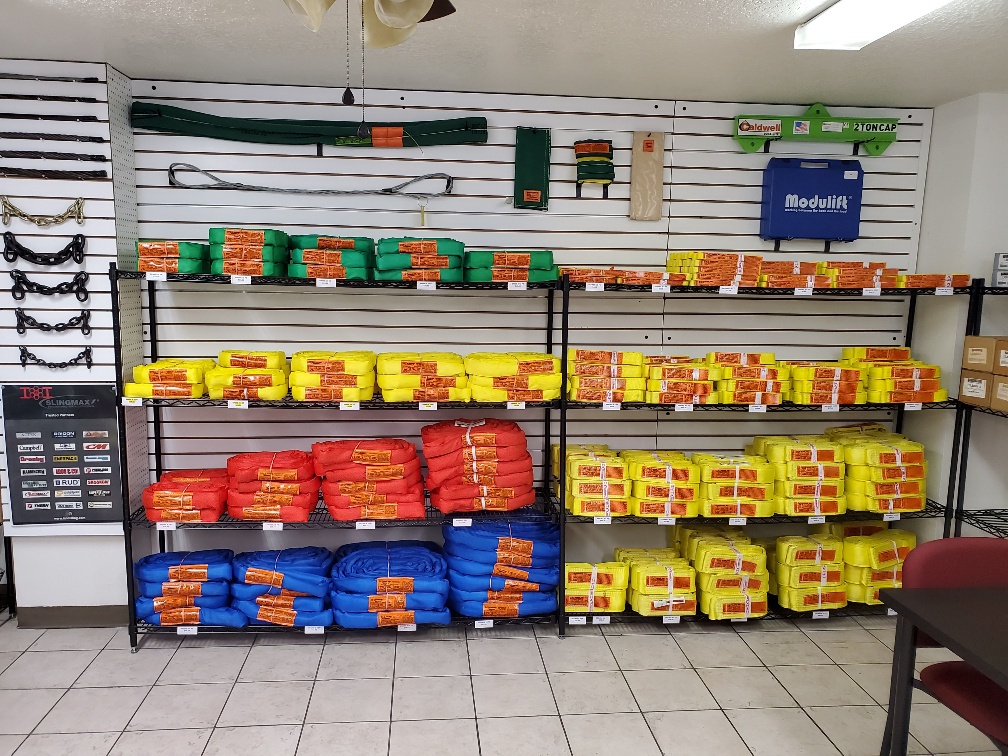 There is no lift too big or small. Our knowledgeable and experienced team of experts is available to help with all your rigging-related needs and questions.
I&I Sling Palm Coast FL.
9 Industry Dr.
Palm Coast FL, 32137
386-586-6380