Full-Service Rigging Manufacturer and Supplier in Knoxville, Tennessee
I&I Sling Knoxville has serviced Tennessee, Kentucky, Arkansas, Mississippi, Alabama, and Georgia since 2001. We are an authorized Slingmax Rigging Solutions dealer with the capability to fabricate the full Slingmax product line at our 25,000 square-foot facility.
Our dedicated team supports clients across a range of industries, including power generation, construction, boat manufacturing, pool manufacturing, wrecking and salvage, wind power, military, offshore, aerospace, railroads, auto assembly, steel erectors, precast concrete, logging, and tree transport.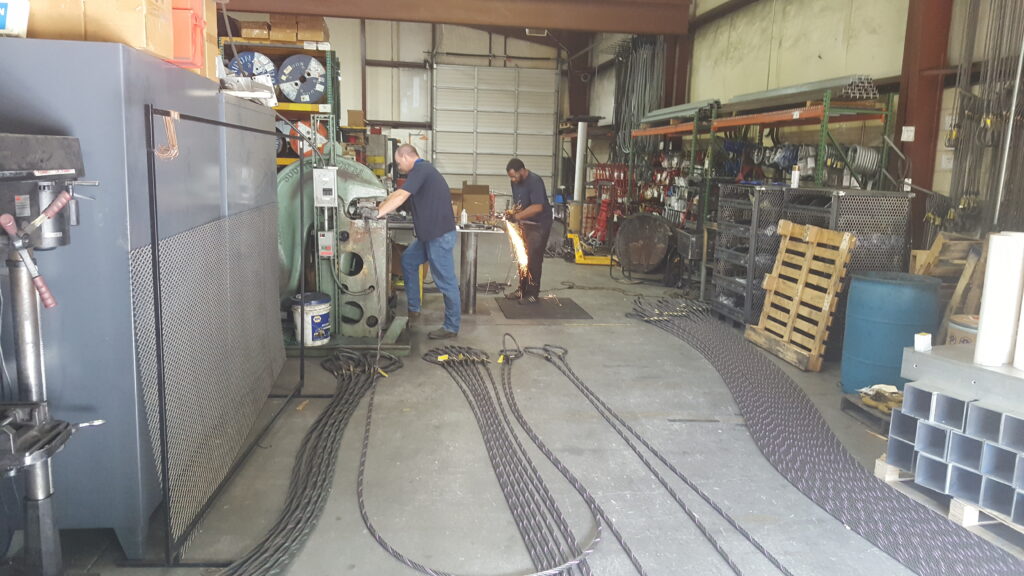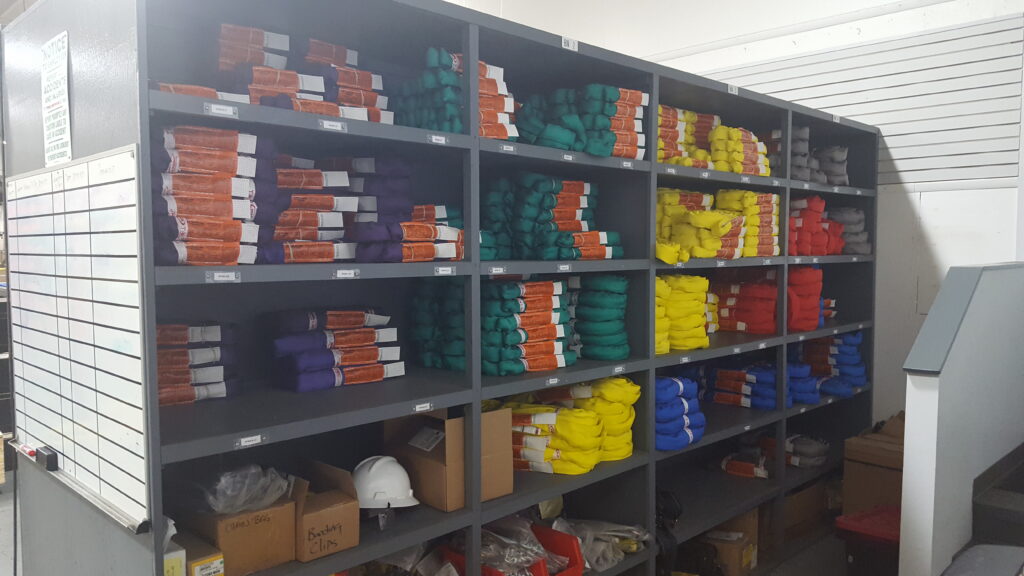 Quality Rigging Solutions You Can Trust
I&I Sling Knoxville is ISO 9001 certified to ensure your products are made correctly and to your specifications. Our shop fabricators are highly skilled and dedicated to producing quality products and meeting customer deadlines.
We are a full-service manufacturer of a wide variety of rigging and overhead lifting products, including:
Twin-Path high performance slings with Check-Fast ® inspection system
Single path slings with Check-Fast ® inspection
Flemish Eye wire rope slings
Gator-Laid ® 9-part slings
Gator-Flex ® 9-part grommets
Wire Rope Multi Leg bridles
T&D Ultra Flex slings
Chain slings (mechanical grade 100)
Nylon & Polyester web slings
Tie down load securement straps
Spelter socket assemblies
Synthetic & Adjustable rope slings
Crosby Hooks and Shackles
Testing and Certifying Products
Uniquely equipped with a 350,000-lb horizontal test bed, a 300,000-lb vertical test bed, and a 10-ton overhead crane, I&I Sling Knoxville can test and certify many overhead lifting devices that the typical rigging shop cannot.
Lifting products we can test and certify include:
Gantries
Spreader beams
and other lifting devices most other shops will turn down.
Our office is staffed with knowledgeable product advisers with decades of combined experience in sales, fabrication, and product knowledge. We even house a fully-equipped training facility onsite.
Our experts are here to advise you on all your rigging-related questions and needs. Don't hesitate to call or send us an email.
I & I Sling Knoxville, TN
6000 Industrial Heights Dr.
Knoxville, TN 37909
865-584-9116