Comprehensive Rigging Inspection Services
I&I Sling offers comprehensive inspection services at your job site or any of our six full-service East Coast locations. We can handle a full range of inspections, testing, certification, and repair demands for lifting equipment, including hardware, socket lines, hoists, hooks, winches, and synthetic, chain, and wire rope slings.
Our trained personnel inspect your slings and hardware according to ASME B30 specifications and manufacturer recommendations. From meticulous visual inspections to state-of-the-art proof testing, our annual and semi-annual inspection services help to ensure safety and compliance with industry standards, while extending the service life of your equipment.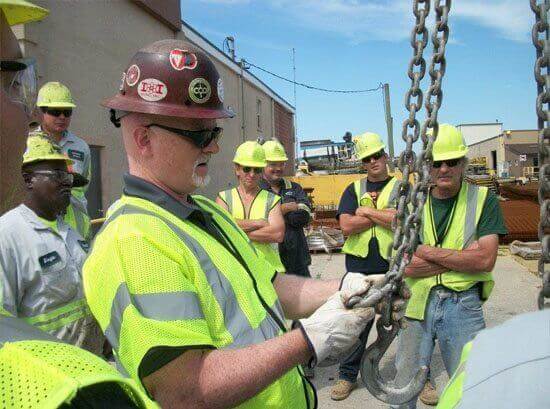 Improve Service Life With Periodic Inspection
I&I Sling's experienced and qualified technicians perform inch-by-inch visual and tactile inspections and other nondestructive testing (NDT) on an extensive range of products and assemblies. During these inspections, we look for damage and other conditions that warrant removal from service under ASME B30 regulations, including:
Excessive wear
Melting, charring, acid or caustic burns
Holes, tears, cuts, snags, and knots
Broken or worn stitching
Brittle or stiff areas
Discoloration and signs of UV light degradation
Pitted, corroded, cracked, bent, or broken fittings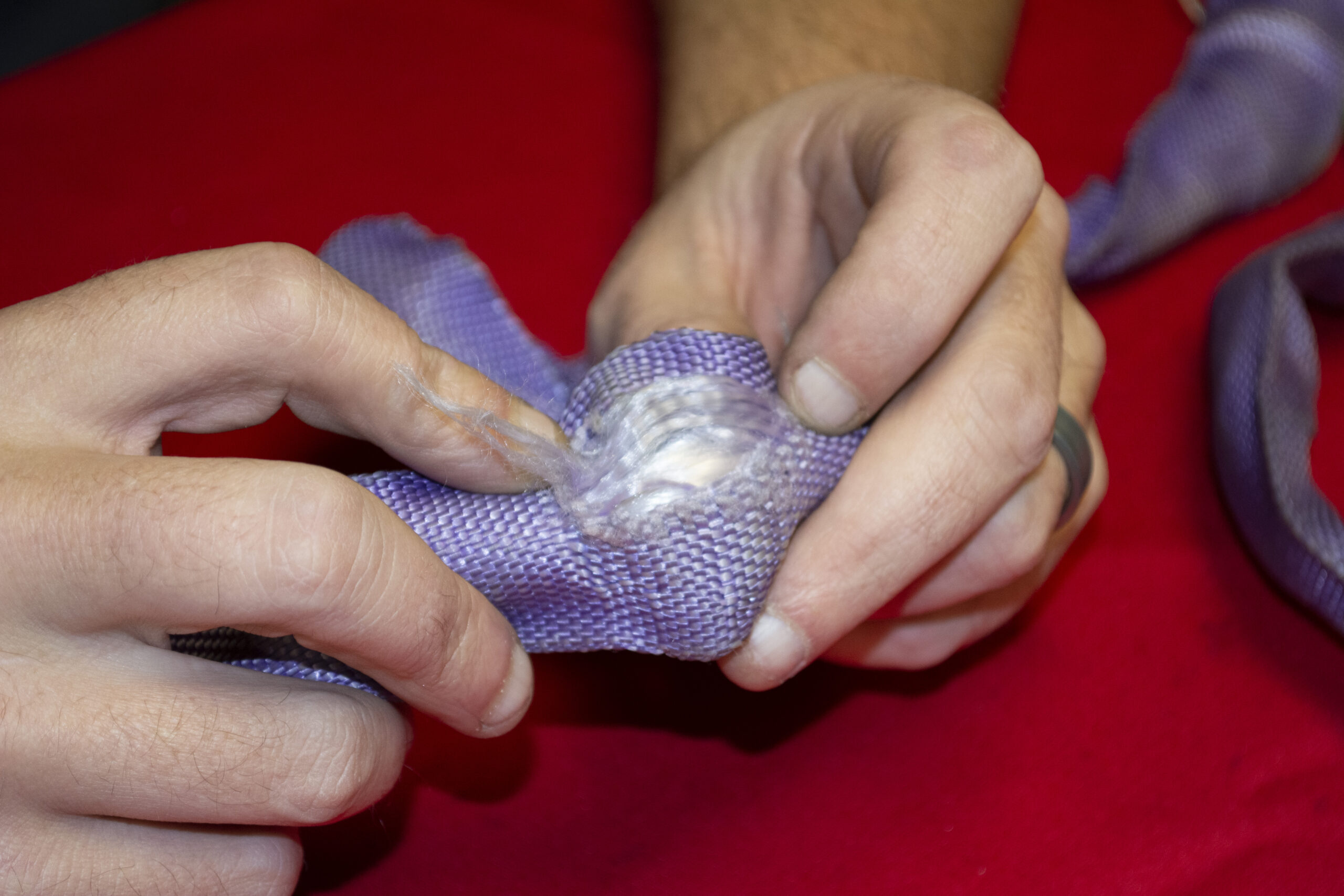 Our NCCCO-certified and rigger-trained Product Advisors offer onsite inspection of rigging equipment. Inspectors will thoroughly evaluate hardware, slings, below-the-hook lifting devices, manual hoists, and more to ensure your worksite meets the highest standards of integrity and safety. Please call your local I&I branch or Product Advisor to learn more.
Detailed Reports and Recommendations
Every periodic inspection is tracked and records are maintained according to ASME recordkeeping requirements. After inspection, you will receive a detailed report listing each item by location, type, length, and size. This report will also note each item's condition, including any damage or defects, and recommend best practices for:
Damage prevention
Proper equipment storage
Jobsite safety
Longer sling and hardware service life
Necessary repairs
Proof testing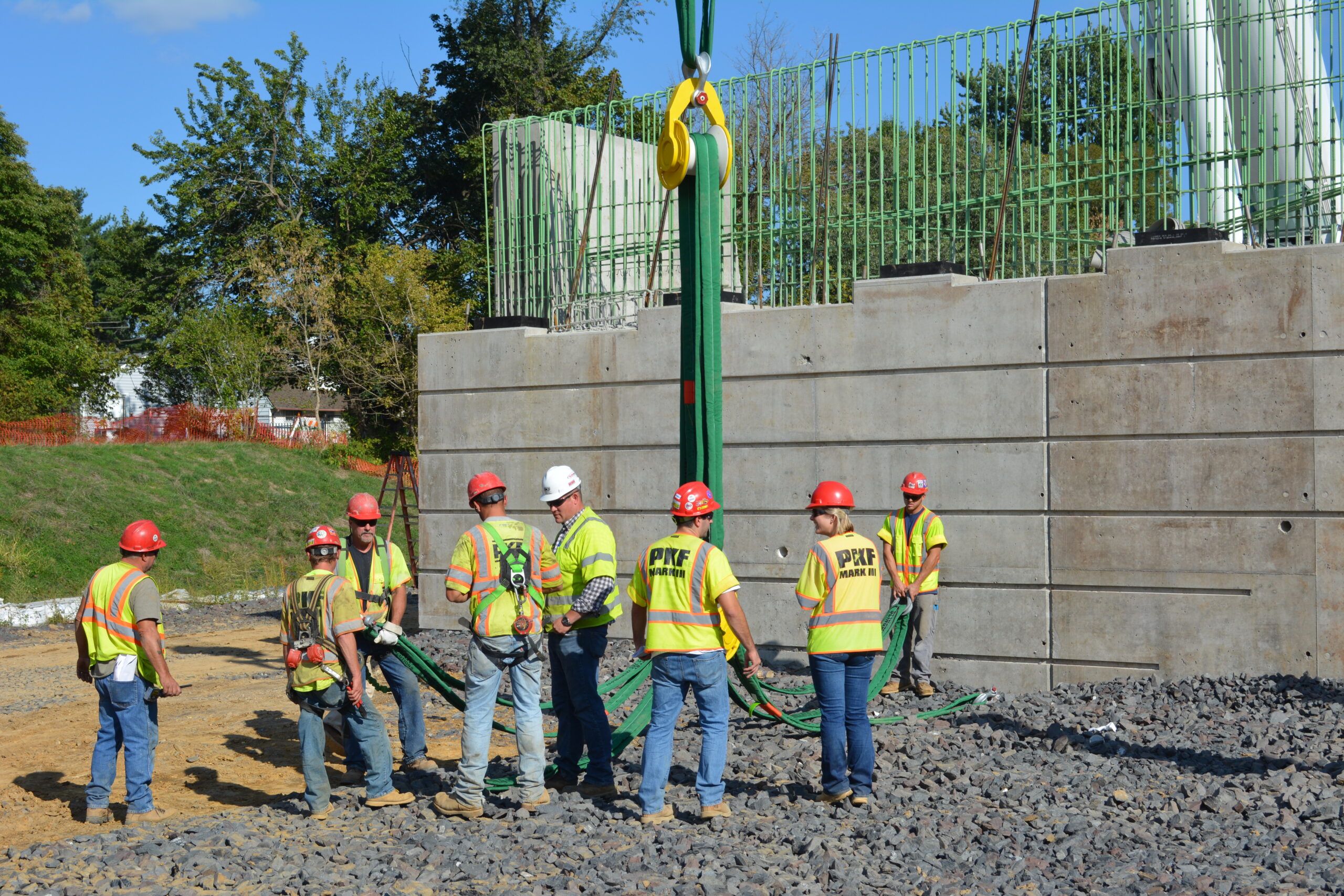 To satisfy all inspection needs, our facilities are equipped with vertical test beds, portable load links, and horizontal proof test machines, with up to 1,200,000lbs proof test capabilities. And as industry leaders in sling fabrication, I&I Sling engineers and technicians are also fully qualified to perform recommended repairs and recertifications as needed.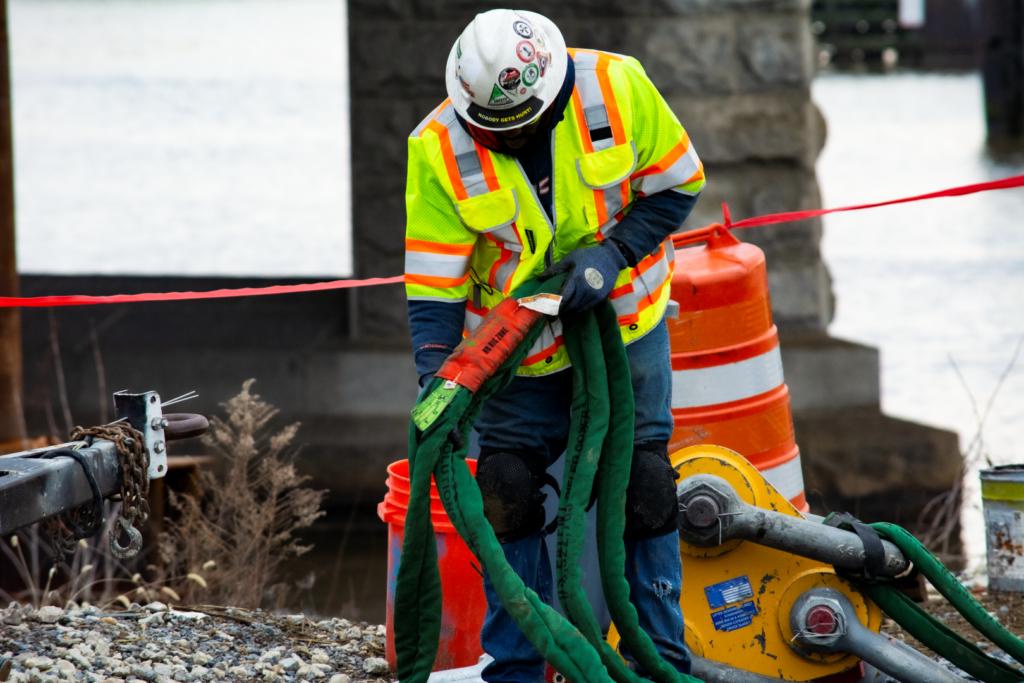 Support From Certified Personnel
Our rigging inspection experts work with you every step of the way to thoroughly evaluate the gear you rely on. From hooks and hoist rings to spreader beams and roundslings, we will help you keep your worksite compliant and your equipment in safe working condition.
Contact your local I&I Sling full-service shop to learn more about our inspection services as well as product distribution, custom fabrication, testing, and certification. Our Product Advisors are available to customers 24/7 to provide the timely, personalized support you need.