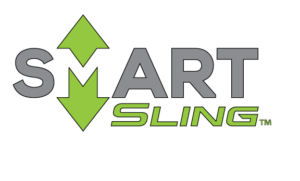 There are over 50 crane-related fatalities in the US every year and approximately 1,500 lost time accidents. Over half of these casualties are caused by falling objects, i.e., "sudden rigging failure".
-Source: US Bureau of Labor Statistics
Smart Sling Technology is the world's only electronic overload monitor for use with synthetic slings. Exclusive to Twin-Path® Roundslings, Smart Slings are positioned to change the rigging industry by delivering the end user immediate, definite, and life saving alerts for sling overload or failure.
Benefits
Reduce risk to your workers

Reduce costly accidents

Accountability

Peace of mind

Improve morale

Objective safety milestones

Monitor multiple job sites remotely
Features
Instant notice of critical overload

SMS text message & email alerts

Intuitive software

Track 50 slings at once

1,000+ foot range

Two-Year battery life

Water resistant
Before, during, and after your lift, Smart Sling continuously communicates with our software.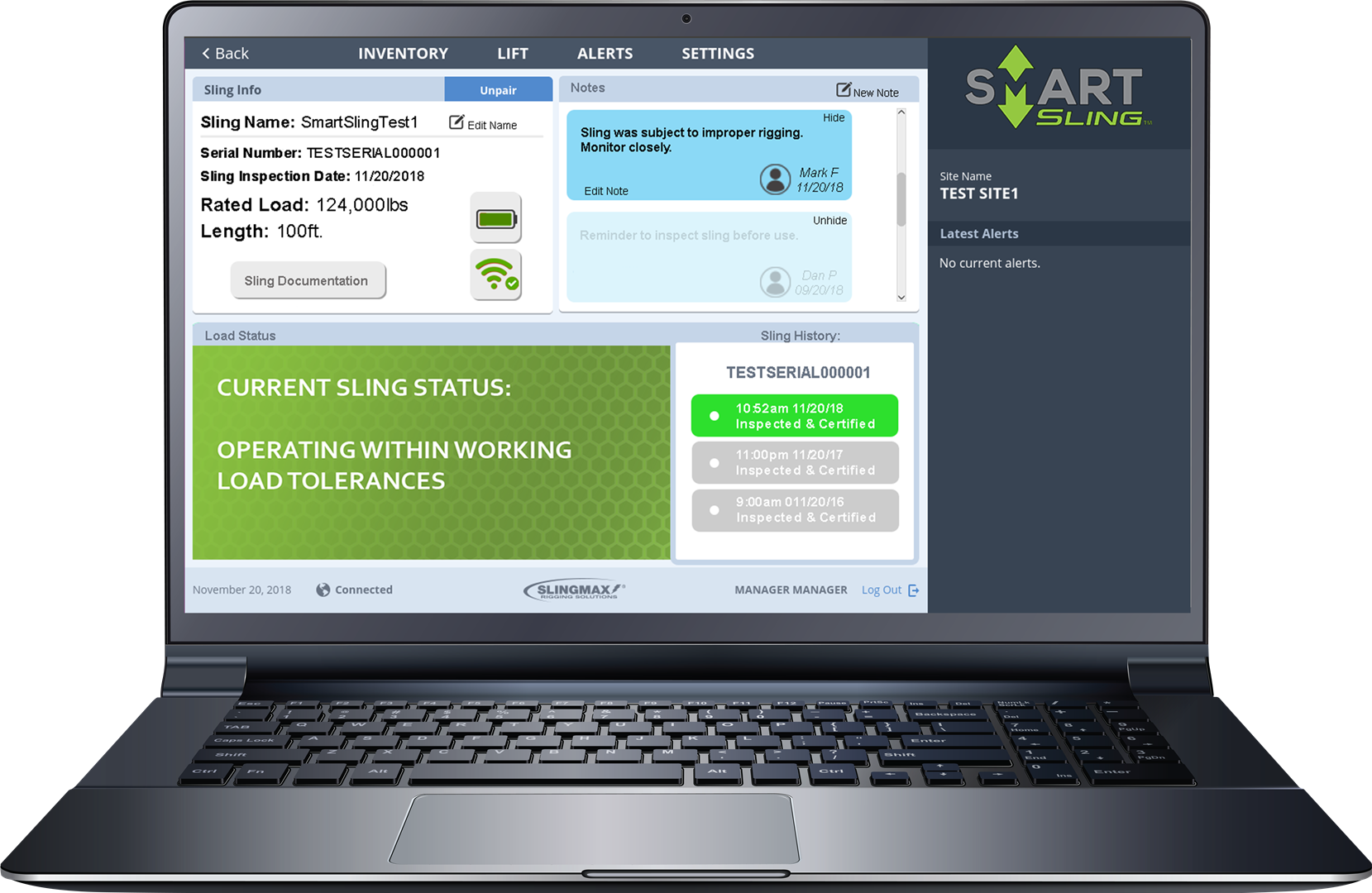 Smart Sling detects severe overload immediately. When our software displays a green rectangle you can rest assured that your slings have not been severely overloaded. If severe overload occurs Smart Sling will instantly detect the overload and deliver alert messages in the form of SMS text message, email alert, and on screen warning (red rectangle) to anyone you choose. If overload occurs Smart Sling notifications are displayed and logged.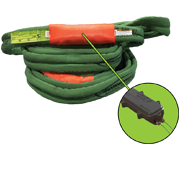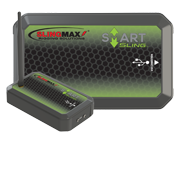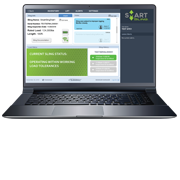 U.S. Patents: 9293028 • 9589444 • 9892616
Specifications
Sling Sensor
Base Station
Laptop
IP Rating
IP67 (submersible to 1m depth)
IP44 (splash proof)
N/A
Operating Temperature
-40° F to 120° F
-40° F to 120° F
32° F to 95° F
Storage Temperature
-40° F to 120° F
-40° F to 120° F
-40° F to 149° F
Dimensions
1.5" x 2.25" x 5" (H x W x L)
(inside sling)
1.3" x 3.5" x 5.75"
(H x W x L)
0.8" x 5.7" x 10.1"
(H x D x L)
Antenna
Integrated
5 inch Folding Swivel
Antenna
N/A
Frequency Band
915 MHz ISM (US)
915 MHz ISM (US)
N/A
Power Source
2 X Non Rechargeable Lithium
Metal Batteries (3.6V)
USB Micro-B (5V)
Integrated 2-Cell 32 WHr
Li-Ion Battery
Current Consumption
< 85 μA
< 400 μA
N/A
Battery Life
1-2 years (continuous)
N/A
Varies on operating
conditions
Range
500 ft (150 m)
500 ft (150 m)
N/A